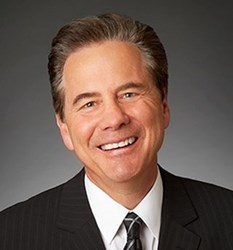 Los Angeles, CA (PRWEB) September 11, 2013
The personal injury attorneys at Nadrich & Cohen were recently asked to submit an original piece for Globe Health on the subject of brain injuries, and how to file a lawsuit in the event that such an injury occurs. The attorneys at Nadrich & Cohen are often asked to comment on matters of law in society, and this piece is the latest in a series on the subject of victims' rights. According to Jeff Nadrich, a partner in the law firm, many victims still don't know what to do after an injury.
According to Nadrich, "The first step, of course, is to seek medical attention. But when it comes to defending your legal rights, the issue is less cut and dry. You have to determine whether or not your injury was the result of another person's negligence, and whether or not the circumstances surrounding the injury entitle you to compensation. There are a lot of variables to look at, and a lot of evidence to gather, which can be tricky when it comes to brain injuries."
Nadrich also notes that the responsibility doesn't fall on the shoulders of victims. "The good news," according to Nadrich, "is that you don't need to worry about any of the legal minutiae. You don't need to understand how the law works, or whether or not the negligent party acted in accordance with the law. As a victim, you just need to get in touch with a qualified personal injury lawyer. They will take care of all the legal details on your behalf, and they can usually tell you over the phone whether or not you have a case."
The Globe Health articles goes into much greater detail about filing a lawsuit, providing 5 specific steps that victims can take. Nadrich hopes that the article will provide educational insight to brain injury victims, and he urges all such victims to contact a qualified personal injury attorney right away.
About Nadrich & Cohen: Jeffrey Nadrich is a San Diego personal injury lawyer with Nadrich & Cohen, a California based law firm with offices in 18 locations across the state. Nadrich & Cohen handles all types of wrongful death and serious injury accident cases, and victims are encouraged to call 1-800-718-4658 for a free consultation with a Nadrich & Cohen attorney.