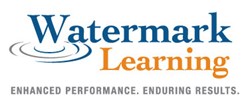 Watermark Learning is pleased to partner with RBN to offer our training programs in Brazil.
Minneapolis, MN (PRWEB) September 04, 2013
While richer countries were taking their first steps in the recovery from the global financial crisis, the Brazilian economy's robustness grew nearly 7 percent, but the nation is facing a problem: The economy is growing faster than jobseekers can be trained.
Thanks to a new partnership between Watermark Learning, a leading worldwide provider of Business Analysis, Project Management, and Business Process Management training, and RBN, one of Brazil's largest business consulting and training firms, locals will now be able to receive Watermark Learning courses in Brazil.
"Watermark Learning is pleased to partner with RBN to offer our training programs in Brazil," said Richard Larson, PMP, CBAP, President of Watermark Learning. "Our shared philosophy and focus on training and development leadership make this collaboration an excellent fit."
Simon Schwartzman, a sociologist and researcher at the Institute for Studies on Work and Society, noted in a recent article in InfoSurHoy.com, a one-stop source of news and information about, and for, Latin America and the Caribbean, that in Brazil there's still the idea that everyone should attend elementary and high school and then invest in training courses.
"Some years ago when I discovered the IIBA and Business Analysis, I saw it as the missing piece for my consulting work on Project Management," said Rodrigo Neves, PMP, MSc, RBN Managing Director. "So when I decided to educate myself on Business Analysis, I searched for the best courses that I could find worldwide, and Watermark Learning emerged as the obvious answer.
"RBN is a proud Watermark training partner," Neves said. "We can now offer in Brazil its courses in Project Management, Business Analysis, Business Process Management, and Influencing Skills, all of which my consulting team and I use to increase our own business knowledge. Through this partnership, RBN becomes an important ally for those who seek to improve their knowledge, optimize their work and pursue PMI or IIBA certification."
For more information, please visit: http://www.watermarklearning.com/certification/business-analysis-training/ and http://www.watermarklearning.com/courses/project-management-training/
About Watermark Learning
Since 1992 Watermark Learning has provided training that turns the complexity of industry standards into practical application. Courses are laser-focused for the business analyst, project manager, and process analyst and lead to enduring results in organizations. Training programs are applicable and engaging and instructors facilitate classes using interactive case studies which make students energized to learn and motivated to perform. Organizations such as United Health Group, Delta Airlines, Travelers Insurance, 3M Company, Staples, Visa, various state governments, and other Fortune 500-size organizations have benefitted. Contact us at 800-646-9362, or visit http://www.WatermarkLearning.com.
About RBN Consulting
Founded in 2001, RBN Consulting and Training has solid experience in consulting and training, with branch offices in Sao Paulo and Porto Alegre, Brazil. We are a company specializing in the development of business solutions to improve human relations at work and, consequently, the results of the business. For this we use the most advanced tools and management techniques, such as Project Management, Business Analysis, and Business Process Management. For more information, contact RBN at comercial(at)rbnconsultoria(dot)com(dot)br or visit http://www.rbnconsultoria.com.br.
###