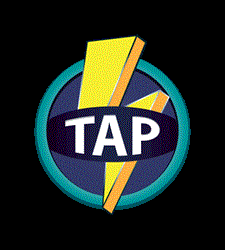 East Hartford, CT (PRWEB) September 24, 2013
Travel Insured International, a leading travel insurance company, has developed TAP, short for TravelInsured Agent Portal, a new agent dashboard to assist travel agents in selling insurance policies with ease. This platform will act as a tool to make selling insurance as efficient as possible, and in return making it more profitable. With both technology and the relevance of travel agents steadily evolving, Travel Insured wanted to be able to meet the day to day needs and requirements of all agents.
Isaac Cymrot, Travel Insured's VP of Industry Relations expressed the importance of TII's relationship with the travel agent industry by stating, "Travel agents are our most important asset. We need to make the process of purchasing insurance as easy as possible and TAP does that. We also understand that travel agents do not want to be insurance agents. TAP offers multiple email quote options that will allow travel agents to present policy and coverage information to their clients and allow us to handle the questions. In the future, we are planning to work with our agent partners to help them upsell optional coverage and follow up when their client declines coverage."
Cymrot explained, "Our goal is to be the insurance division our agencies, not just the insurance company agents choose for their clients. The other great feature we are excited to offer agency owners and managers is more detailed analytics, which Account Managers will discuss with agents on a quarterly basis. This will allow our account management team to drill down even further on the areas of impact for agents travel insurance sales."
Lee Rosen, CEO of AttractionSuite, a website designed for online inventory and reservations for attractions, tours, and activities stated,"I consider myself an automation guy for Travel Agents. I really like helping people successfully use technology to improve their business. Travel Insurance is a product that helps everyone involved - but it is important to make the quoting, selling, and processing of Travel Insurance as quick and easy as possible, and this is exactly what TAP does. Agents love it because it makes is much easier and faster to quote, sell and process insurance - perfect use of technology." Rosen continued, "Nobody has been better to work with than Travel Insured. They have listened and taken agents needs and desires into designing and developing TAP. Business is about relationships and TAP is proof how Travel Insured understands working with Travel Agents and helping them to do more business, faster and easier, and the right way."
TAP has been designed in order to save time and shorten the overall booking process that agents deal with on a daily basis. The dashboard enables agents to enter passenger and trip information, and generate policy options and price quotes instantly. TAP will drastically shorten the length of booking time and will allow agents to perform more travel transactions. It will also act as a detailed database which will house all contact information, trip details, insurance estimates, and purchase history. Agents will be able to pull data from GDS and Clientbase systems making the integration effortless. All past data from previous customers will be incorporated into TAP within the first use.
TAP was also designed in order simplify the travel insurance process. The dashboard consolidates all product information which helps to eliminate confusion and add ease to the selection process by reducing choices. Agents will be able to easily provide access to detailed information regarding each of the policy options. In the future, TAP will also act as an instant communication tool with all Travel Insured Customer Care and Claims representatives and offer revenue management for all agencies.
About Travel Insured:
Travel Insured International is one of the largest privately held travel protection companies in the US, and preferred supplier to over 5,000 travel agents, travel consortiums and wholesalers in the US and abroad. As a former division of the Travelers up until 1994, and originator of travel insurance in the US, you can say that the "travel protection" blood lines run deep. Travel Insured International's customer centric claims operation has significant expertise in both domestic and international claims administration.
Travel Insured International
52-S Oakland Ave.
E. Hartford, CT 06128-0568