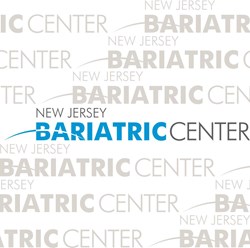 I'm hoping to build on Somerset's already strong foundation and bring more treatment options to obese patients who need a surgical option to improve their health and lives. - Dr. Forrester
Somerville, NJ (PRWEB) September 03, 2013
New Jersey Bariatric Center Surgeon Glenn J. Forrester, MD, FACS, has been appointed as medical director of Somerset Medical Center's Bariatric Surgery Program. He is a board-certified surgeon who specializes in laparoscopic weight loss surgery, performing Gastric Sleeve, Gastric Bypass and Gastric Band (LAP-BAND) procedures.
"I'm very pleased to be working with Somerset Medical Center to enhance their bariatric surgery program," Dr. Forrester said. "I'm hoping to build on Somerset's already strong foundation and bring more treatment options to obese patients who need a surgical option to improve their health and lives."
Weight loss surgery alters the digestive tract to aid severely obese patients in losing weight. It is considered the most effective means of controlling weight and resolving co-morbid conditions in the obese patient, according to the Society of American Gastrointestinal and Endoscopic Surgeons.
Dr. Forrester received his bachelor's degree in biology from Brown University in Providence, Rhode Island and studied microbiology and biochemistry at the Harvard University Extension School in Boston, Massachusetts. He obtained his master's degree in medical sciences from Boston University School of Medicine before receiving his medical degree from St. George's University School of Medicine in Grenada. He completed his residency at Our Lady of Mercy Medical Center/Lincoln Medical Center in Bronx, New York, where he served as chief resident. He completed his fellowship in advanced bariatric and laparoscopic surgery at St. Luke's-Roosevelt Hospital Center in New York.
Dr. Forrester has conducted medical research on a variety of topics related to bariatric surgery, including laparoscopic single-site surgery for placement of an adjustable gastric band; intestinal malrotation in a patent undergoing laparoscopic gastric bypass; ethnicity and weight loss following laparoscopic gastric bypass surgery; readmissions following gastric bypass surgery; and the role of diagnostic laparoscopy in the diagnosis and management of the post-operative complications of gastric bypass patients.
Dr. Forrester is a fellow of the American College of Surgeons and a member of the Society of American Gastrointestinal and Endoscopic Surgeons, Surgical Society of New York, American Society for Metabolic and Bariatric Surgeons, and Society of Laparoendoscopic Surgeons.
About The New Jersey Bariatric Center
New Jersey Bariatric Center, a medical & surgical weight loss center with offices in Springfield, Somerset and Hoboken, New Jersey, helps patients achieve long-term weight loss success through the most advanced bariatric surgery procedures, including gastric sleeve, gastric bypass, LAP-BAND and REALIZE Band procedures. Led by the team of Drs. Ajay Goyal, Glenn Forrester and Angela Jack Glasnapp and Leigh Montes, the New Jersey Bariatric Center's approach to patient care has resulted in zero mortalities and a complication rate that is lower than the national average. For more information about bariatric surgery, visit http://www.NJBariatricCenter.com.
Free monthly patient education seminars are held four times a month for individuals interested in learning more about weight loss surgery. To view dates or register for a seminar, visit http://www.njbariatriccenter.com/news-events/events/weight-loss-surgery-seminar or call 908-481-1270.