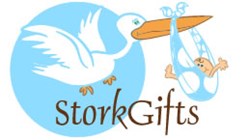 St. Louis, MO (PRWEB) September 09, 2013
1: Parents should review school schedules as soon as they are received. These can include daycare or pre-school routines, elementary school schedules, or middle school/high school schedules. The more children know, the better prepared they will be.
2: Prepare children's sleep schedules. Approximately a week before school begins, children should start going to bed and waking up at about the same time they will during the school year. Most children need approximately a few days to adjust sleep schedules. Chelist suggests that parents do not schedule sleepovers starting a week before school; as these can interfere with sleep schedule adjustment.
3:Parents and children should wait until school actually begins to organize desks or lockers. Many children will want to do this before school actually begins. However, once children start getting into the school-day routine, they can determine what specific supplies they will need. Middle school students will prefer to customize their locker after the first few days of school. Students and parents should bring all school supplies to school ahead of time, but once school begins, Chelist suggests spending time with children developing a system that works well. StorkGifts offers personalized backpacks that can create a sense of fun and ownership for younger students.
4:It seems that children (like adults) sometimes have different groups of friends (family friends, school friends, neighborhood friends, etc). If they haven't been together with any school friends since the end of last school year, now is the time to start organizing play dates or encouraging a get together with those kids. This will help reconnect them to school and therefore help with the transition.
5:Expect anxiety. All children feel anxious about the beginning of school. Whether it's their first year away from mom, a new school, wondering what friends will be in their class, who they will sit with in the lunch room, or thinking what if they get the hardest math teacher, all children (and parents) experience feelings of anxiousness as the school year approaches. Storkgifts offers personalized insulated lunch boxes, which can help children easily identify their own lunch. Back to school anxiety can take many forms. "I have learned how each of my three children deal with the start of the new school year, and have come to expect it towards the end of every summer," says Chelist. It is important to try to eliminate other stressors in your child's life during this time of year.
###
About Stork Gifts:
Melissa Chelist is the president of StorkGifts, an ecommerce site specializing in personalized gifts for babies and children. She is a single mom of three daughters who runs the company from her home office. Storkgifts.com offers the best in personalized gifts for babies and children. Choose from our wide selection of products varying from large piggy banks, step stools, and baby gifts. For that special touch, personalize your little one's socks, your princess's first jewelry box, or holiday personalized gifts for children in your life. Your baby's personalized gifts will be treasured both by mom and will serve as a constant memento of love as your child grows. Next time you're in the market for personalized gifts for children, think storkgifts.com.