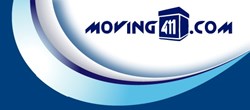 Moving411.com has been in the forefront for years bringing credible moving company information to customers. They have been adding more services to their site and now customers can find real estate information
(PRWEB) September 06, 2013
Of all the big investments that individuals make in their lifetimes, real estate investments fall in that category. This investment requires a big investment of cash. Whenever huge sums of money are involved, the risk also increases. The higher the risk, the higher the return on the investment. In order to increase the chance of high returns, most people want the services of a realtor to conduct the business on their behalf to help make the investment successful. Whatever the case, information is required to empower people to make more informed decisions as far as real estate investments are concerned. It is for this reason that Moving411.com has carefully compiled and published a real estate guide to help in the research process of real estate investment projects.
http://www.Moving411.com understands the challenges that customers face when they do not have adequate real estate information at their disposal. Information coupled with expertise is the most powerful tool in any investment venture. Therefore, if customers are looking for reliable real estate information, they can find this information on the site and in the real estate guide.
There are a number of reasons for needing a realtor. Only licensed realtors are properly qualified and can guarantee proper services. This means that they have the prerequisite certifications to conduct business in the real estate market. Consequently, they have relevant information and long period of experience that make them most suitable in their professions. It is for this reason that most people rely on realtors to help determine their capacity to buy. In fact, they have useful resources that can help when searching for real estate deals and besides, their expertise will come in handy when making selections.
Moving411.com has been in the forefront for years bringing credible moving company information to customers. It has enabled customers to get free quotes online as well as choose the best movers without going through intermediaries, thus saving money. They have been adding more services to their site and now customers can find real estate information.