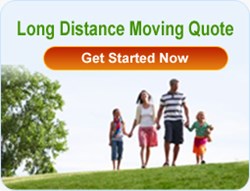 MoveNetwork.com offers an array of comprehensive relocation and related services to all its customers
(PRWEB) September 01, 2013
MoveNetwork.com has compiled and released a list of top tips and some possible mistakes that occur when people are selecting a moving company for their relocation exercises. This latest service will help customers intending to move to new locations get the best services in the competitive market, and without falling victim of the many possible pitfalls.
The reality is that getting the right moving companies can be a hard task. MoveNetwork.com is a proud owner of an extensive database that lists some of the leading moving service providers in the market. The levels of performance by these movers are evaluated frequently to ensure that the customers are receiving the best services possible.
Choosing movers with the lowest prices- The number one way for one to get scammed when making the selection here is to accept a moving quote that is drastically lower than with other movers. Conventionally, cheap moving companies add extra charges at the end and the customer ends up paying more than they would have done with other movers.
Failure to plan the best moving time- Certain periods such as summers, beginning/end of the months, holidays and weekends are very busy and most people move at this time. Most local moving companies charge exorbitantly at these times and one should conduct research to understand the costs at different times and to avoid shock.
Not receiving several quotes-This is important because different moving companies offer different pricing rates, with some charging very high rates. With research, customers will find movers who will deliver quality services at very reasonable costs. Customers should ask for quotes about specific services and inquire if a given quote includes the packaging, shipping/transportation expenses and so on.
These tips and many more are explained n the new tip sheet offered on http://www.MoveNetwork.com. MoveNetwork.com offers an array of comprehensive relocation and related services to all its customers. The company also provides a multitude of tools to help customers reduce the cost, time and complications associated with relocating.