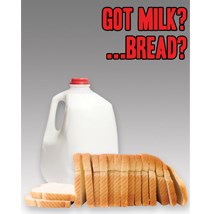 Specialty Store Services know what stores want and does what they can to carry most items so the store owner needs to go to only one location.
Des Plaines, IL (PRWEB) September 05, 2013
Specialty Store Services knows the importance of having a Convenience Store that has products that are easy to find and prices that are clear and that are easy read. Specialty Store Services is the one stop shop for all convenience store needs and listed below are just a sampling of the line of new and reintroduced products:
*Gondolas – The Triple S Brand Gondola is made exclusively for Specialty Store Services and can be configured into many different ways to get the most display area for the merchandising needs. The Gondola is made with heavy gauge steel supports and steel pegboard backs, and is compatible with all Madix and Lozier Shelving. Gondolas are available single or double sided and a variety of heights 54 in., 60 in. or 72 in. or 84 in. high.
*Signage: Specialty Store Services has also reintroduced our line of Convenience Store posters that are great for highlighting products that are available. The Convenience Posters are available in 22 in x 28 in and a variety of styles. Got Milk… Bread?, We Have Ice, Fountain Drinks and many more. These signs can be hung in the window or on the walls. Specialty Store Services also carries a wide variety of Florescent Sign Cards can be hand written or computer generated to show prices clearly.
*Impulse Counter Displays: Specialty Store Services has a variety of impulse displays for your counter or next to your counter. Specialty Store Services has impulse counter displays in wire with baskets that revolve or stand still. Wood Displays with barrels or baskets that are great for food or bulk products. Whatever the store's décor Specialty Store Services has the display.
Specialty Store Services features a selection of reduced and discounted prices on a variety of items on the website. With closeouts on Electronic Safes, security products, and other store fixtures or supplies, retailers can find everything they need at the lowest price, guaranteed.
For more information about Specialty Store Services or to request the new catalog, visit the company's website: http://www.specialtystoreservices.com.