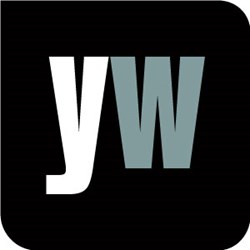 London, UK (PRWEB UK) 10 September 2013
Amid the latest efforts to clean up the city's air, Beijing has rolled out a slew of measures to curb industrial pollution, Xinhua News reported September 2nd in "Beijing toughens pollution rules to clean up air." As part of its five-year action plan, the Beijing municipal government will order 1,200 polluting companies to upgrade or close parts or all of their facilities, and these companies will be shut down if they fail to meet pollution reduction targets. (http://news.xinhuanet.com/english/china/2013-09/02/c_132684681.htm)
With this in mind, Yourwellness Magazine explored the effects that air pollution has on the environment and health. Yourwellness Magazine noted, "There are many diseases provoked by the pollution and some of the most common ones are asthma, cancer, bronchitis, lung problems, pneumonia and many more. Air pollution is a big problem for many organizations. Air pollution is affecting our environment and many disasters have taken place because of it. This is why most non-governmental organizations try to fight it and try to find the best solutions for protecting the planet. Still, not many are responding and this is why the problem cannot be solved too fast. There still are millions of companies which do not control the chemicals and toxins that they release even if they know that they harm the environment and the animals and people as well." (http://www.yourwellness.com/2011/06/effects-that-air-pollution-has-on-the-environment-and-on-our-health/#sthash.EuENB9ad.dpuf)
Our health is the most affected of all by the pollution and medical experts have tried to find solutions for decades. Until now, the only solution which is able to fight the impact that the air pollution has on our health is the nutritional cleansing. Body cleansing is more than necessary because it helps our body eliminate the toxins.
Yourwellness Magazine explained that reducing and preventing air pollution is the best solution for lowering its health impact. Yourwellness Magazine outlined five air pollution-reducing methods:
1. Avoid using the car too often
2. Plant trees and as many plants as possible
3. Quit smoking
4. Save energy where possible
5. Recycle more often
To find out more, visit the gateway to living well at http://yourwellness.com.