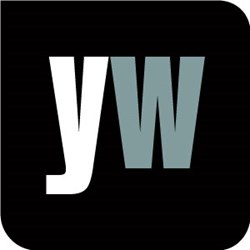 London, UK (PRWEB UK) 9 September 2013
An autonomous octocopter that can carry a defibrillator, aiming to get to patients faster than an ambulance, could help save the lives of heart attack victims, it was announced August 25th. Developed by Height Tech – a company that creates drones for such tasks as movie production, surveying, aerial photography and signal mast inspection – the drone can be called through a smartphone app that automatically sends GPS coordinates, and parachutes its payload when it arrives at the patient. Marco König from the German emergency services union commented that it's still early days and "We'll have to see how much these drones can help." (http://www.wired.co.uk/news/archive/2013-08/25/drone-defibrillators)
As the device was designed to help heart attack victims in isolated areas, Yourwellness Magazine outlined what to do in the case of a cardiac arrest. Yourwellness Magazine explained, "When someone's heart stops and when they stop receiving oxygen there's only a matter of time before serious damage is done to the organs. In cases like this it's always best to call the emergency services but sometimes it'll be a while before they arrive and if a patient has stopped breathing and/or they've not got a pulse, it might be time to use CPR." (http://www.yourwellness.com/2012/12/in-case-of-cardiac-arrest/#sthash.QdQkxF4I.dpuf)
Yourwellness Magazine outlined how to administer CPR, noting it should only be used on people who are unconscious, aren't breathing and don't have a pulse:
1. Gently lift the person's chin while pressing on the forehead to tilt the head back slowly.
2. The person giving CPR should cover the person's open mouth with theirs, making sure no air can escape.
3. Gently hold the patients nose close so that air doesn't escape when CPR is started.
4. Breathe deeply into the patients mouth twice, their chest should rise a bit if the CPR is done correctly.
5. With the heel of the hands, quickly compress the chest around 30 times, do this at on top of the breastbone.
6. Repeat steps four and five until the emergency services arrive and give further instructions.
To find out more, visit the gateway to living well at http://yourwellness.com.