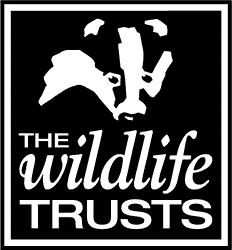 Warwickshire Wildlife Trust want to raise £250,000 to work with local schools to improve school grounds for hedgehogs and wildlife and raise awareness of the issues facing hedgehogs
Coventry, West Midlands (PRWEB UK) 3 September 2013
Listers Volkswagen Coventry have provided Warwickshire Wildlife Trust with an eco-model Golf made over to look like a hedgehog, to allow the Trust to visit local schools and businesses to promote the campaign.
Hedgehogs are in decline, both nationally and across Warwickshire, Coventry and Solihull. Warwickshire Wildlife Trust want to raise £250,000 to work with local schools to improve school grounds for hedgehogs and wildlife and raise awareness of the issues facing hedgehogs, as well as work with local planners and developers to ensure new developments are designed with hedgehogs and other wildlife in mind. The campaign will also work with local businesses and landowners to raise awareness of the issues and highlight how they can best help preserve this species for future generations. Hedgehog sightings are pouring in to the Trust and we will use these to create population maps across Warwickshire, Coventry and Solihull.
"The hedgehog car from Listers has provided a great talking point as well as a wonderful resource for the Trust. Listers Volkswagen Coventry is also donating £100 to the Help for Hedgehogs campaign for every car bought from the dealership by a Warwickshire Wildlife Trust member," commented Kate Sugden, Fundraising Manager at Warwickshire Wildlife Trust.
"We're excited to be able to contribute to a worthy cause; it's everybody's responsibility to look after the wildlife in our own back yard. Listers likes to support local communities where possible so the chance to help the Trust while promoting our cars seemed like a natural choice,"said Glen Hook, Brand Manager at Listers Volkswagen Coventry.