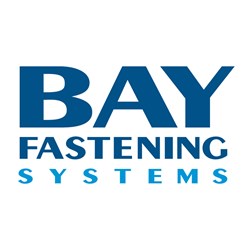 Bohemia, NY (PRWEB) September 03, 2013
Bay Fastening Systems, a full service distributor of engineered fastening systems, discusses new research for measuring greenhouse gases in construction following an August 2nd article published by Phys.org titled "Research Will Allow Architects, Building Professionals, to Measure Greenhouse Gases in Construction."
Scientists have been measuring and learning about carbon dioxide emissions, but architects, engineers and builders are not as educated about the topic. Greenhouse gases such as carbon dioxide are released during building construction and operations, but there has not been a definitive way to measure it. According to the article, new data from the U.S. Department of Energy's Energy Information Agency states that 50% of manmade carbon dioxide comes from buildings.
According to the article, Colorado State University has a $600,000 grant from the National Science Foundation "to develop measurement and assessment tools to be integrated with existing architectural design software and building material databases to provide real-time, 'on-the-fly' carbon footprint metrics." Allowing building professionals and consumers to have these new measurements will lead to the development of methods for reducing greenhouse gas emissions.
Michael Eichinger, Vice President and COO of Bay fastening Systems, a pop rivet distributor, says that "Reducing our carbon footprint is very important to all of us. This new research will allow architects and builders to have easy access to carbon footprint metrics. If these metrics are taken into account during the construction phase, it will lead to a reduction in greenhouse gas emissions."
The article quotes Keith Paustian, the project director. "Our ultimate goal is to develop a system that measure emissions for the entire building lifecycle, from design to decommissioning. The system will need to be readily accessible to architects and builders, easy to understand and use, and conforming to existing environmental management systems."
Bay Fastening Systems is a full service distributor of engineered fastening systems that include the blind rivet, pop rivet, drive rivet, solid & semi-tubular rivet, military spec rivet, lock bolt, inserts and specialized installation systems. Founded in 1962, Bay Fastening Systems has become a leader in the fasteners industry through its continuing commitment to quality service, deep product knowledge and consultation, and an easy ordering process.
###