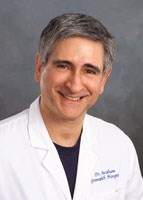 In female medicine it's all about maintaining youthfulness and vitality while reducing the risks of aging and cancer in combination with natural hormone replacement therapy.
Greenwich, Connecticut (PRWEB) September 16, 2013
A recognized expert in the field of female medicine, Dr. Jacobson was appointed to the Board of TriAxial Medical Incorporated's (TMI) Advisory Panel today. "Dr. Jacobson is a welcome addition to our exclusive panel of experts who contribute leading-edge technology about women's health in many areas on our globally leading web portal labiaplastysurgeon.com," Geoffrey Cook, the President of TMI proudly said. "His broad-spectrum approach to female medicine is something that is generally overlooked by many physicians. I welcome his contributions and knowledge in these critical areas."
An innovative physician who offers everything from non-surgical applications including bio-identical hormone replacement therapy and collagen treatments—to surgical methods such as labiaplasty and vaginoplasty—Dr. Jacobson is well known in the Greenwich, Connecticut and New England areas. "I look forward to providing detailed information about women's health on this respected web site," Dr. Jacobson stated, when asked about the appointment earlier today.
Considered an expert at feminine genital surgery, Jacobson was trained under industry guru Dr. David Matlock, and has perfected radio frequency (RF) surgery, which usually yields better results than laser methods that can often result in thermal damage to underlying tissues. He's also endeavored to make the complexity of labiaplasty surgery much easier to understand through his published guidelines such as Everything You Ever Wanted To Know About Labiaplasty where he speaks candidly about how to proceed with needed care. Additionally, Dr. Jacobson garners a significant number of patients from the UK and gives solid advice to those who want the best in care in his published guideline Why Come To America For Vaginal Rejuvenation.
According to Dr. "J" as he is known by many of his patients, no other surgeon in the region has such a comprehensive program that addresses women's complete wellness. His talents range from gynecological exams and advanced RF surgical remedies—to anti-aging by using advanced collagen stimulation techniques that can improve physical appearance. When asked how he had the vision to cover the entire spectrum of women's health while other doctors overlook this vital aspect, Dr. J in his easy-going manner says, "I suppose a lot of women in my life has helped. My wife and daughter have given me some interesting perspectives along the way in understanding their needs," he replied. "That and thirty-plus years of experience carefully listening to my patients."
Dr. Jacobson has pioneered new alternative paths to hormone replacement therapy for menopausal women by utilizing naturally occurring plant hormones to supplement and replace hormonal deficiencies, yielding increased quality of life through healthier, longer lives. According to Dr. Jacobson, the application of bio-identical hormones using genomic and DNA data assures that women can get the hormones that closely mimic their naturally-occurring systemic balance, so there is little chance of stimulating breast cancer occurrences.
His latest venture, with Mattioli Engineering using their patented Dermoelectroporation® (D.E.P.) technology is the application of D More Collagen®, a unique pharmaceutical grade collagen, which when placed under the skin replenishes and stimulates the formation of new collagen and is used in wound healing, burns and cosmetic surgery. "It's perfect for those who want an injection-less mini-facelift procedure without pain or scarring. They can literally get it done on a Friday afternoon and look great for a date Saturday night," Jacobson confidently states.
Dr. Ed Jacobson is the owner and Medical Director of the Greenwich Center for Restorative Vaginal Surgery in Greenwich, Connecticut. He is a member of the American Academy of Cosmetic Surgery and a Board Certified Gynecologic Surgeon who specializes in Female Plastic Genital Surgery. He has performed over 1,500 labiaplasty procedures over a 12-year period, and, making him one of the most active surgeons nationally in this area. Dr. Jacobson was the recipient of the 2012 Patient's Choice Award and was recently honored by New York Magazine and Castle Connelly as one of the '2013 Top Docs' in the New York Metropolitan area.
TriAxial Medical, Inc. is an 18-year-old global Internet/virtual property developer with numerous page-one ranked medical Internet web portals including calfimplants.com, labiaplastysurgeon.com, vaginoplastysurgeon.com, buttockimplants.com, and bodyimplants.com to name just a few. All deal with elective cosmetic surgery. Based in Melbourne, Florida, TriAxial also contributes financial grants for clinical research in niche, leading-edge surgical procedures including stem cell applications.
For Further Information Contact Dr. Edward Jacobson, at doc(at)labiaplastysurgeon(dot)com.