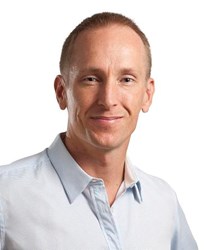 Businesses should learn all they can about both Facebook Ads and Adwords - then give both a try.
(PRWEB) September 17, 2013
There are many methods out there when it comes to marketing a business online but two of the most popular are Facebook Ads and Google Adwords.
Both provide a free means of promoting a business as well as offering pay-per-click ads.
Possibly the main difference between marketing with Google or Facebook comes down to intent says Gollan in his latest business post Facebook or Adwords: Which is Right for Your Business?
When logging in to Facebook individuals tend to want to connect with friends rather than brands whereas with Google it's usually to buy a particular product or service and to get information about it. Companies should therefore also look towards which form of advertising is best at meeting their goals. The latter could include sales, brand building, growing followers, building relationships or acquiring more traffic.
Google Places, and Facebook Pages are both free to an extent. The first is for local businesses while the second can even be internationally focused. Both are worth looking at individually and assessing whether they're right for a business, says company coach Gollan.
Google Adwords is great for instant sales. According to a survey by search engine software company WordStream around 2/3 of clicks on internet searches end up on sponsored results. That means in many cases Adwords is receiving higher search engine ratings than organic searches. In addition, the same survey showed that the click through rate for Google Ads was 0.4 per cent compared to just 0.051 per cent for Facebook – meaning that in general Google Adwords allows companies to get more traffic to their site in far less time.
Google Ads are shown in response to demand, whereas Facebook Ads are shown according to interests or demographics. This means that typically Adwords will be better at capturing intent and driving conversions.
Another advantage of Adwords is the fact they can retarget ie revisit someone who's looked at a particular site and this time round offer them a discount, says the Australian business guru.
Facebook Ads are excellent for building brand awareness since it's seen by more individuals and has the potential to be 'shared' amongst even more. A recent survey by Ad Age showed that 45.9% of marketers who bought ads on Facebook did it to build awareness and sentiment for their brand.
While both Facebook Ads and Adwords offer many different targeting options, each offer some unique opportunities. Facebook allows companies to target their ads by gender, age, marital status and specific geographic location (even by zip code in the US).
Google, on the other hands, offers behavioural targeting to advertisers. This allows businesses to see pages users have visited in the past, and to compare browser cookies with interest categories.
Using Facebook Ads to grow the company's Facebook page is an excellent way to reach out to potential customers or clients in a completely non-threatening way. By driving traffic to the company page through ads, and then providing valuable, engaging content, a company can build positive sentiment and loyalty, says business adviser Gollan.
Ways to tell whether a company is successfully building relationships via Facebook ads is via:

An increase in new 'likes' via ads
More comments and shares on their social media pages
Amount of traffic coming to the company website via Facebook
New email subscriptions via Facebook
Gollan adds: "When it comes down to it, I always encourage businesses to learn all they can about both Facebook Ads and Adwords, and then give both a try. And of course there's no reason you can't use both.
"A solid marketing strategy may involve using Facebook ads to connect with your customers and build brand awareness, and Adsense to make quick sales and drive traffic to your site. Or, it could be that you use Facebook for highly specific demographic targeting, and Adsense to take advantage of retargeting."
Get more business marketing tips and advice at Gollan's business coaching website today.