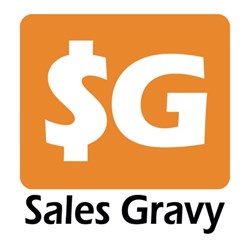 We are thrilled to announce these new additions to our team.
Augusta, GA (PRWEB) September 04, 2013
Sales Gravy, a leader in sales force effectiveness consulting, sales staffing and recruiting, sales onboarding, and sales and sales management training, continues to add staff to keep pace with growth.
The company that also publishes the leading sales employment website – SalesGravy.com – is growing at a record pace as businesses re-invest in and expand sales forces to take advantage of improved economic conditions.
"Like many companies, we are adding to our sales and customer service staff to better serve our customers and provide additional services," says Sales Gravy's Vice President of Human Resources, Carrie Martinez. "We are thrilled to announce these new additions to our team," she added.
Brooke Coxwell has joined Sales Gravy as an Account Manager. Her primary responsibility is responding to the needs of employers and recruiters that use Sales Gravy's popular sales job board to find better salespeople. Prior to joining Sales Gravy, she worked at Cudos in customer care.
Taylor Carrington, a recent graduate of Georgia College and State University, joins Sales Gravy Staffing as an Account Executive focused primarily on working with employers that are recruiting for entry-level sales positions.
_____
Sales Gravy helps employers Build Better Sales Teams Fast™ with comprehensive sales force effectiveness programs including consulting, sales force alignment an optimization strategies, sales compensation design, sales onboarding automation, sales training, sales coaching programs, recruiting and hiring strategies, full service sales recruitment outsourcing, and the SalesGravy.com job board. To learn more about how Sales Gravy can help your company source, recruit and hire better salespeople, please visit http://www.salesgravy.com, call 706-664-0810 x 108.