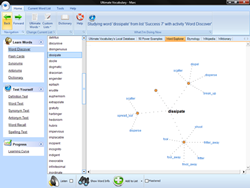 ...children who spend a considerable period of time using computers are likely to have a shorter span of focus and concentration.
New York City, NY (PRWEB) September 03, 2013
Technological advancement including smartphones and tablets have the potential to lead to an overall negative impact on the vocabulary of children who use them constantly, a member of the eReflect team commented in a recent statement. The expert developer explained that recent research conducted in the UK revealed that children's increasing dependence on these gadgets is responsible for shrinking vocabulary. Furthermore, children who spend a considerable period of time using computers are likely to have a shorter span of focus and concentration.
As the eReflect team noted, this research is alarming for parents across the globe who have provided their children with these gadgets. As the eReflect team pointed out and the research revealed, the key to improving vocabulary is hearing and verbally imitating the words on a regular basis in order to ensure that they are stored within long term memory.
The recent report has led eReflect to join hands with ezschool.com and promote vocabulary improvement strategies that can be used by parents, children, and teachers around the world. As the eReflect team highlighted, the vocabulary gap that is likely to be present within the newer generations can only be bridged by promoting education and reading.
The eReflect team highlighted the various initiatives that have recently been introduced by ezeschool.com in order to promote education and vocabulary improvement. The site offers users a range of study materials for students in preschool to students at grade 12. Furthermore, the blog posts published on the site provide valuable information to parents on topics related to vocabulary improvement.
As the UK research highlighted, the ability to retain new words is significantly enhanced if those words are heard as well as read. Ultimate Vocabulary, a product of eReflect, can prove to be an ideal resource for this purpose, stated the eReflect team. The video tutorials and audio dictionary that are incorporated in the software mean that new words are reinforced during the learning process and use of the software, noted the eReflect team.
The team concluded their statement by urging parents to continue to talk with and support their children in vocabulary improvement in order to bridge the vocabulary gap that might only widen with the passage of time and an increasing reliance on gadgets.
For more information on how you can benefit from Ultimate Vocabulary, please visit its official website, http://www.ultimatevocabulary.com.
About Ultimate Vocabulary™
Ultimate Vocabulary provides a proven and powerful platform, built to improve anyone's vocabulary.
The interactive self-improvement system provides more learning tools than any other program on the market, as well as more information on words.
The Ultimate Vocabulary software provides each and every user with a personal computer tutor. Providing a step-by-step guide to learning a powerful vocabulary, Ultimate Vocabulary is the learning tool everyone can benefit from.
Of course, the software is also backed by eReflect's iron-clad money back guarantee.