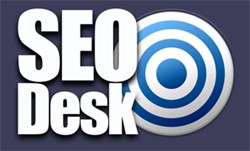 (PRWEB UK) 2 September 2013
Swiss Watch Dealers are pleased to announce that they have a range of Rolex watches that will match perfectly with the new Autumn and Winter ranges being released. While fashion changes with the season every single year, many accessories stay on point every season and every year. No matter what new product lines are produced by the fashion houses for the latter half of 2013, a stylish watch will never go out of fashion. This is where the comprehensive range of Rolex watches offered by Swiss Watch Dealers can provide the perfect finishing touch for all best dressed men around town.
The August Bank Holiday is traditionally seen as the end of summer. This means people all over the UK will be packing their shorts and lighter clothing away in exchange for clothes that provide warmth and comfort. Whether a customer is looking to overhaul their fashion wear for the new season, or they wish to breathe new life into last season's clothes, the right accessory can make all the difference.
Swiss Watch Dealers have more than 15 years' worth of experience in providing the very best in Swiss watches. The company has developed an excellent reputation with regard to providing Rolex sports watches. The company offers a wide range of watch makes including Cartier, Breitling, Hubulot, Omega and so much more, but it is the Rolex name and brand that grabs so much attention. This is easy to see why because there are few brands that signify quality, class and elegance in the way that a Rolex watch manages to do.
This ensures that no matter the season or year, a Rolex is always going to be in style. However, with each new fashion season, it is only natural that people will be unsure of what works and what doesn't. This is why it is best to have an accessory that can always be relied upon. Whether the customer is looking to complete a look in grand style or they want to make a statement about themselves, a Rolex is the perfect way to make a positive and powerful statement.
Swiss Watch Dealers are the ideal company to turn to when looking for the perfect Swiss watch. The company has developed a strong network of suppliers, ensuring that they can provide many hard to find models from the most prominent brands. No matter what look a person wants to achieve this season, a Rolex watch is the perfect accessory at all times.
About Swiss Watch Dealers:
With more than 15 years' worth of experience in the industry, Swiss Watch Dealers are regarded as one of the top firms for finding stylish and elegant watches. The company provides consumers with a wide range of classic Swiss watch brands at reasonable prices. The company has developed a strong list of suppliers across Europe, enabling them to provide the best selection of stylish and essential time-pieces to the UK and Europe.