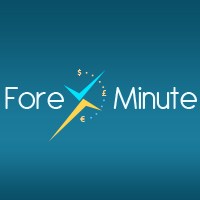 OptionsXO, one of the world's leading online binary options brokers, has been reviewed by the leading Forex brokers' reviewer, ForexMinute.
London, UK (PRWEB) September 03, 2013
OptionsXO, one of the world's leading online binary options brokers, has been reviewed by the leading Forex news portal, ForexMinute. A reviewer at ForexMinute claims that OptionsXO, aims to offer traders the highest payout in the binary options industry.
The binary options broker is dedicated to work together with traders to provide them with the most accurate prices and dependable software. It puts effort to create a comfortable and lucrative trading environment for its clients, and for that reason, a large number of them trust it without a doubt.
The reviewer at ForexMinute admits that OptionsXO emphasizes its drive for excellence and that makes it an innovative binary options broker. He opines that the brokerage firm provides a quality trading experience with the help of a custom-built and simple to use trading platform.
A spokesperson for OptionsXO states that it is the range of assets that distinguish it from the others as according to him it brings a myriad of assets to select from. Traders can choose from currencies, indices, commodities, shares, etc. to make money trading binary options. Nonetheless, its high-end trading platform is another major attraction.
Talking about customer service, the spokesperson further states that OptionsXO maintains customer satisfaction as a top priority and for that it offers its customers personal service at their request.
About ForexMinute.com
ForexMinute, the world's leading Forex news and views portal, has become a one-stop solution provider for Forex traders and brokers as well as Bitcoins news. It provides all the required tools to individuals to become a professional Forex trader. Also, it helps Forex brokers provide high-end user-friendly trading experience to traders with an array of resources, e.g. financial news by the minute, fundamental analysis, technical analysis, Forex tools and others.
For more information, visit http://www.forexminute.com or call +1 800 758 5780.
You can have the ForexMinute newsletter delivered to you each trading day. Simply sign up today. You will be kept up to date on the latest market action. It's free and simple: http://www.forexminute.com/newsletter.