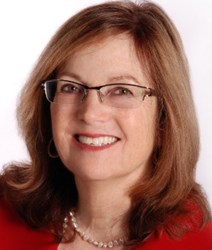 Elinor is an amazing example for me as I continue to grow and expand in my own business!
San Jose, CA (PRWEB) September 17, 2013
People First Productivity Solutions, a San Francisco Bay Area sales training and consulting company, invites you to the September 21 CONNECT! Online Radio Show for Professional Sellers. This broadcast, Can You Get the Sale By Being Nice? will feature best selling author and speaker Elinor Stutz. Stutz's international best-selling book, "Nice Girls DO Get the Sale: Relationship Building That Gets Results" was featured in TIME Magazine. Stutz wrote her second book, "HIRED! How to Use Sales Techniques to Sell Yourself On Interviews" after years of community service work teaching job seekers how to land the jobs they desired. The theme of her third book "INSPIRED Business ~ A New Vision for Building Business and Communities" is Believe, Become, Empower.
Stutz will share how to get a handle on what's changed and what hasn't when it comes to forming relationships with your buyers. She will discuss her theories with Deb Calvert, president of People First Productivity Solutions and host of CONNECT! Online Radio. As they talk about relationship building and getting the sale, Calvert and Stutz will take listener questions live on air and answer questions submitted beforehand via email. This lively conversation will be especially pertinent for sales and business professionals. To tune in on Saturday morning September 21, go to the CONNECT! page at blogtalkradio.com, and to call in live dial (347) 202-0896. Questions can be submitted in advance to deb.calvert(at)peoplefirstps(dot)com.
This program will also be available for download at Connect1 on iTunes or at the link above after the broadcast. You can listen to the archived recording of this broadcast as well as tuning in to hear a variety of topics and guests previously featured on the program. To access the archives, go to http://peoplefirstps.com/category/radio-shows/.
CONNECT! Online Radio Show for Selling Professionals, part of the CONNECT! Community by People First Productivity Solutions, is a bi-weekly broadcast provided to help sellers "Ignite their Selling Power in Just an Hour." The CONNECT! community provides discussion groups, blogs and other resources for selling professionals, leaders and emerging leaders, trainers, coaches and individuals. Founded in 2006 by former corporate Sales and HR Executive Deb Calvert, People First Productivity Solutions operates with the mission: "We Build Organizational Strength by Putting People First."