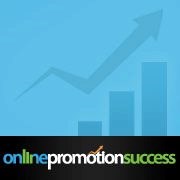 Animated videos attract more attention than block text or images.
Issaquah, WA (PRWEB) September 03, 2013
Need to know why animation videos are an important marketing tool for your business?

According to NIELSEN Wire, 36% of online consumers trust video ads.
90% of users say that seeing a video about a product is helpful in the decision process.
Understand the importance, but don't where to start? The step-by-step strategy from Online Promotion Success, Inc. shows 10 major reasons why it is a smart marketing decision to incorporate an animation video on your website to attract more leads and subscribers. If your goal is to sell a product, explain a concept or even to teach an idea to a large crowd this marketing method will keep your target audience engaged and interested in what you are saying.
Selling is all about telling stories about your products or services that clearly demonstrate their uniqueness, their features and most importantly their benefits to your customers.
Eric Guerin points out in a recent article on Adelie Studios from Seth Godin's recent speech to "craft very relevant and personal messages to the people who want to receive them, how they want to receive them." Guerin added that Godin brought up the point of "hyper relevant content" as a way to project leadership in a particular niche.
A total of 10 tips are offered that will help anyone understand the importance of animated videos, while placing an emphasis is on how to make them most effective.
Susan Gilbert, CEO of Online Promotion Success, Inc., explains that "animated videos attract more attention than block text or images; and, people would rather watch than read." She adds that keeping visitors on a website longer play into Google's algorithms in addition to increasing conversion. "We can't forget the viral nature of videos as well," she said. "If you want your video to go viral you must create it to grab your viewer's attention right away and then offer them a way to share on social media which increases your website's ranking in the search engines." After reading the new tips view them in action and see how video can be used for viral marketing at Animation Videos.
Online Promotion Success, Inc. is an Issaquah, WA based marketing agency, which specializes in website development, social media and marketing done-for-you services. Since 1987, CEO Susan Gilbert has been a leading expert for online marketing. She is recommended by bestselling author Glenn Plaskin and by clients including author and Inner Sports founder, Garret Kramer, Diane O'Connell, founder and editorial director of Write to Sell Your Book, and Michele Rosenthal, author of Before the World Intruded. Susan Gilbert provides evaluation of websites along with VIP coaching for entrepreneurs and businesses.
For more information on Online Promotion Success, Inc. and for a consultation, please call 425-200-5590. Also visit the website at onlinepromotionsuccess.com for more information.