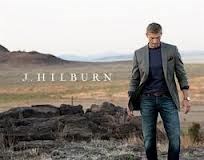 We are bringing Style and Class back to men. - Hil Davis, CEO J Hilburn
Houston, TX (PRWEB) September 04, 2013
For Fumme and their clients, the word "luxury" and personalized had alway been associated with the creation of unique, sophisticated one-of-a-kind fragrance for their clients. Now as a partner with J Hilburn, Lisa Rogers, the creative mind behind Fumme, is bringing that same level of personalized luxury and expression to men's fashion.
As a J Hilburn partner, Lisa is striving to deliver these luxury brand experiences in a more personable and approachable way by combining personal consultations with online shopping. During a meeting with a client, which is a one on one meeting at a place of their choice, she discusses their likes and dislikes about certain garments, takes measurements, reviews fabric choices and builds their shopping profiles. Her approach is much like how she begins the creation process for a client's unique scent at Fumme. Then, she turns the order over to J. Hilburn who tailors all products — including jackets, shirts and trousers — to match each consumer's unique measurements, proportions and personal taste. All of this using the finest Italian fabrics and world class construction methods.
Ms. Rogers said, "J Hilburn believes they are 'bringing style and class back to men.'" Hil Davis, CEO of J. Hilburn, will tell you "that's a lot bigger than just a brand, it's a movement that people can get behind." Lisa went on, "I love the renaissance feel of that - its good that men are wanting to have some panache again!"
When Fumme was doing their research of the men's fashion industry before becoming a partner they discovered that most men have had to accept clothing that doesn't fit their bodies correctly. That, coupled with a man's general dislike for shopping, has made expressing their personal style difficult at best. Men like having a unique and personal style, they care about how they look, they just don't know where to find products that fit them well and allow them to express their own individuality and personal style.
In addition to offering custom and made-to-measure clothing, J. Hilburn has partnered with some of the most prestigious brands in men's fashion. Companies like Loro Piana, JBrand and AG Denim have partnered with J. Hilburn to round out their ready-to-wear collection. Ms Rogers loves that J Hilburn is all about the luxury experience and only partners with the best in the market.
Lisa is excited about what she and Fumme can now offer their clients being a partner with J. Hilburn. She explains that, "J. Hilburn first started in 2007 with only custom shirts to offer their clients, but has since added trousers, suits and more casual wear, such as jeans, polo shirts, t-shirts and sweaters. Today they are one of the fastest growing companies in the U.S." Her clients love the price points too. She said, "by shrinking the supply chain and cutting out the retail storefront, the prices offered to clients are significantly lower than custom or high-end clothiers. For example, a shirt that sells for $119 would typically cost $325 at a traditional high-end retailer, and an $700 custom J. Hilburn jacket would be as much as $2,800 at a luxury retail store." She continued, "Add to that, I go to my clients for everything... they never have to leave their living room or office to shop." J. Hilburn is a home-run in Lisa's eyes, "they give my clients the perfect clothing trifecta - customized fit, convenience and affordable luxury."
So guys, now you can have a luxury clothier experience, save about 60% and never leave home or office... what's not to love?
To schedule an appointment or to learn how you could become a partner contact Lisa Rogers at 713-516-0292 or lisa(dot)rogers(at)jhilburnpartner(dot)com.