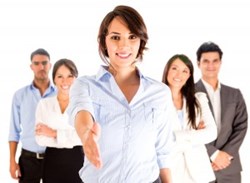 Our expertise is in the details; we look to pair the right lender and loan type with what will best help the small business owner prosper.
Bala Cynwyd, PA (PRWEB) September 05, 2013
Smallbusinessfunding.com has quickly become the premier company for small business owners to go to for all types of alternative financing. SBF (Small Business Funding) helps provide merchant cash advances, unsecured revenue based business loans, factor financing and asset based lending to small businesses throughout the country. SBF has been providing fast capital, in as little as 3 days, to business owners from $5,000 to $10MM. "We believe in finding financing for every deal that is presented to us and leave no stone unturned" says Michael Kevitch, President/COO. Smallbusinessfunding.com strives to get the small business owners the capital they need to help them grow and expand. "Our expertise is in the details; we look to pair the right lender and loan type with what will best help the small business owner prosper."
Varsity Business Solution's Partner Program
Varsity Business Solution's partner program has grown tenfold in the last four months. SBF attracts the finest business to business loan brokers that help place 90% of the deals that are presented. Coupled with great marketing through the efforts of CMO Peter Finn and outstanding IT development and coding by CTO Brian Mullins, SBF's Partners and ISO-Affiliates have prospered immensely. Partners include companies and individuals that refer clients to us. They have been earning better commissions with Varsity Business Solutions than any other sales or lending office. Smallbusinessfunding.com works with over 4 dozen of the nation's top alternative lenders and is consistently adding more. Any type of lending facility is pursued. This coupled, with strong marketing and branding, allows SBF to effectively provide financing solutions for its applicants and in turn, means increased revenues for Partners. A simple one-page application provided by a Partner can earn thousands of dollars a month. The applicant always comes first and is provided the best loan type at the best rate and term. With this mindset and customer support for it's applicants, ISO-Affiliates, and Partners, everyone wins. Applicants are satisfied due to the efficient hassle free process provided and SBF's Partners and ISO-Affiliate Partners have the security and guidance of Smallbusinessfunding.com. To join SBF's Partner program and start earning referral commissions and helping small business owners, kindly click here.
About Varsity Business Solutions, LLC
Varsity Business Solutions, LLC, dba smallbusinessfunding.com, is the nation's premier small business source for finding fast financing for businesses plagued with poor credit, in business for less than 3 years, or in need of fast capital. We offer merchant cash advance, unsecured business loans, factoring and asset based loans from $5000 to $50MM.