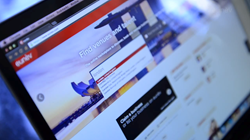 eunèv aim to become the pre-eminent transactional online platform to source, book and pay for business event venues and suppliers.
(PRWEB) September 04, 2013
Johnson, a social business strategist and thought leader in digital innovation who advises blue chip companies, and Stathis, a successful venue finder with an innate sense for CRM, joined forces in 2011 to create eunev.com with the aim of improving professionalism, transparency and productivity in the global business events industry. Now open for business, eunèv is mobilising fast and being hailed by Executive Assistants and event planners as a world-first game changer for the MICE industry.
Finding a venue for a business event is a time-consuming and frustrating process. Those given the onerous task burn countless hours trawling leisure-based travel websites, which lack relevance and authenticity for business events. The success of the whole event hinges on the choice of venue and can't be booked on a whim. For the most experienced event planner, or Executive Assistant hand-balled the job by a department head – sourcing a venue is stressful.
"We felt that it was big enough problem worth solving. Our goal is to disrupt the MICE sector and become the pre-eminent transactional online platform to source, book and pay for business event venues and suppliers," said Stephen Johnson, CEO eunèv Inc.
eunèv offer free registration for all users and seamlessly integrate social commerce, enabling venues and talent to easily post and share offers, promote services and build their reputation. A world first for the business events industry, eunèv's 'killer app' is a unique software-as-a-service (SaaS) procurement process which enables event planners to request proposals from venues and talent, then select the most suitable proposal – all while being able to validate the supplier through its reputation and reviews within the eunèv ecosystem.
'Talent' on eunèv is multidisciplinary and covers all sub-contracted services to the event. Suppliers can be sourced and booked by the event planner directly – this includes catering, audio-visual, photography, event technology, guest speakers, entertainment, event styling, team building companies and much more. With their free eunèv profile, suppliers have the ability to present information and metrics, as well as receive testimonials and recommendations, relevant to their business proposition. They can then respond through their profile to tenders placed by event planners, with the surety that these are genuine leads.
To learn more about eunèv or request an invitation visit http://www.eunev.com.
About eunèv Inc.
Founded in 2011, eunèv Inc. is a media and technology company with operations spanning Europe, Asia Pacific and the USA. A social and transactional marketplace which narrows the relationship gap between buyers and sellers of business event services, eunèv makes it easier to discover and engage venues and talent, showcase events and build professional reputation – all in one place.