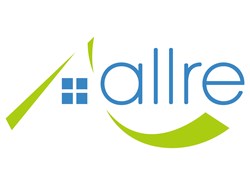 Allre is to the Real Estate Industry what Travelocity is to the travel industry.
San Diego, CA (PRWEB) September 04, 2013
There is a big problem in the real estate industry today: the system is outdated, and sellers pay 6% of their entire home value in commissions to the broker that facilitates the transaction. But what if buyers and sellers could do the same transaction online, on their own time, without any agents or high commissions? Allre, the new online platform that promotes the dream of buying and selling real estate, does just that. The company is rolling out its brand new website in an effort to update the real estate industry and put more power in the hands of buyers and sellers.
Approximately five million homes are sold in the U.S. each year, and real estate agents make huge commissions for facilitating these transactions. Buyers and sellers usually complete the process with the help of a real estate agent because they do not have access to the tools needed to facilitate a transaction. Allre allows consumers to take matters into their own hands by providing the disclosures, contracts, identity checks, scheduling, valuation, and negotiation tools to help both buyers and sellers complete the process with confidence. Buyers and sellers only pay a nominal fee of $100 to open escrow and $100 to close escrow, rather than the hefty 6% fee charged by most agents and brokers.
Kathy Dryden, the founder of Allre and a self-proclaimed recovering real estate agent, notes, "There are many market trends pointing to the need for a system such as Allre. There are already approximately two million people who buy and sell real estate on their own every year in the United States without a system like Allre to facilitate the transaction." The buyers and sellers of today are privy to a plethora of online information available to consumers. Dryden goes on to say, "There is an increased usage and trust of doing transactions online. Allre is to the real estate industry what Travelocity is to the travel industry. Allre is taking the initiative to eliminate the middle man and commissions associated with traditional real estate transactions for those consumers who want to buy and sell online without an agent."
The website is seamlessly integrated with one of the largest closing services companies in the world (FRS), the nation's #1 Mortgage Lender (Guaranteed Rate), and the leader in online identity verification (MiiCard). Users can be sure their transaction is being handled by the some of the most trusted professional service providers in the industry.
Allre offers sellers a full range of intuitive tools, including functions for home pricing, messaging capabilities, customizable showing schedules, and an offer portal to manage all interested parties. Buyers can search, save, and message sellers any time of the day or night. Once their identity has been verified and loan approval has been completed, buyers can schedule showings and make offers on properties.
Allre facilitates three different offer options and helps with the negotiation process for both parties. Allre's patented "Instabuy" program allows a buyer to immediately purchase a home on the seller's terms. The "Online-Real-Time Negotiator" facilitates a negotiation of the terms over a live web chat. There is also a traditional "make an offer" portal for those who prefer it. Once terms are agreed upon, the contract (written in plain English and specifically for Allre transactions) is auto-filled with the agreed terms. Both parties can sign online, and the deal is well on its way.
Allre's real secret, however, is its intuitive Transaction Manager, which allows all parties to see, complete, and track all of their tasks on a daily basis. It's completely automated, so buyers and sellers can relax and not have to worry about manually tracking the transaction. All of the paperwork, contracts, and disclosures are stored in one place.
Allre is launching in San Diego County and is currently accepting listings from sellers looking to sell online. All of the upcoming listed properties are displayed via a marker on the homepage map. Once there are 100 active listings, they will be released to the buying community, possibly creating a niche market within San Diego of exclusive inventory in an inventory-dry time.
About Allre:
The Allre website is a one-of-a-kind online resource that allows buyers and sellers to complete an entire real estate transaction on the Internet, from start to finish. Until now, buyers and sellers had no choice but to rely heavily on brokers to gain access to properties, perform negotiations, execute contracts and disclosures, and connect with vendors for necessary services, all for a hefty fee. Allre has changed this outdated real estate industry standard and put the fast, efficient power of Internet technology into the hands of buyers and sellers. Now, all paperwork, documents, disclosures, messages, showings, offers, and the title and escrow process can be completed online, without any agents or commissions.