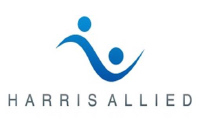 Decide what you want to get out of your network. Put some context around your expectations and be clear about them. Know your objectives, join groups and network to make connections that are strategically linked to those objectives.
NEW YORK, N.Y. (PRWEB) September 09, 2013
More professional women are realizing that meaningful connections can be made outside of the traditional corporate structure – relationships that can impact their professional development and career advancement. More than just an exchange of ideas or a job search support group, networking groups often offer the opportunity to learn a new skill, as well as to meet a more diverse group of people, say experts at Harris Allied, an executive recruiting firm based in New York City.
"Networking among professional women goes beyond traditional networking groups, too," explains Kathy Harris, managing director of Harris Allied. "Networking is an active and ongoing process that can occur in almost any setting and creates opportunities for business development, professional development, socializing, as well as allows you to help others selflessly – which can only benefit the 'greater good.'"
Harris offers the following suggestions for women to build and leverage their networks to that end:
Building Your Network

Clarify: What are the differences between your professional networks and your personal social circles? Is there any crossover? Think through your LinkedIn and Facebook contacts, for example, and keep them separate. For example, many professional women connect with friends on Facebook, but leave LinkedIn to their business contacts only, and 'never the two shall meet.'
Research: Look through your current contacts and see where you can draw some conclusions about the makeup of your network. Is it mostly comprised of women? Are they mostly in your line of work or industry? Are they actively using the social media channel for networking? Run a visual map of your contacts on LinkedIn using InMaps, for example, which can help you see where your connections are and, ultimately, where you need to focus your energies.
Set goals: Decide what you want to get out of your network. Put some context around your expectations and be clear about them. For example, some networking groups are job fairs in disguise. Others might be about cultivating leadership skills. Know your objectives, join groups and network to make connections that are strategically linked to those objectives.
Make the time: Make a point of reaching out to people in your network and have coffee, lunch or a drink. Offer to help. Plan a phone lunch if that is all that time allows. Keep up your LinkedIn page and actively invite people to connect with you. Ask for introductions from shared contacts. Routinely attend the monthly or quarterly meetings held by the networking groups you're a member of to make sure the participants resonate and that quality conversation is happening.
Think outside the corporate box: Network outside your company. Think of related industries or contacts that hold similar positions at companies within different industries to broaden your network.
Leveraging Your Network
Know the difference between mentorship and sponsorship: Your mentor (or mentors – it's okay to have more than one) is someone you may know your entire career that can advise you on career strategy and professional development. Nurture your relationship with your mentor by keeping them abreast of your career moves and routinely meet with them to hear what words of wisdom they have to share, perhaps lessons learned from their own experiences. A sponsor is someone in a leadership role at your organization that understands what you do. Subtly seek one out a sponsor by asking to work on a project with them or join a committee they chair. Sponsors will be the ones that advocate for you internally, get you noticed within the organization, and, in many cases, can help clear a path for your professional advancement. Your sponsor may be either a man or a woman.
Pay it forward: Offer someone in your network assistance, do them a favor, make an introduction or take them to lunch, and open up your rolodex to see who you might be able to introduce them to as part of their job search, for example. Ask how your resources can be of assistance to them. Don't expect a quid pro quo for your efforts.
Put yourself out there: Initiate the conversation. Ask your contacts what they are working on and if you can work together. Don't be afraid to promote yourself and your skills. You are your own best advocate.
"Perhaps most importantly, know that good advice can come from anywhere in your network," Harris adds. "Be open to what people say to you. Ask for their opinions. Solicit their input on something you are working on or a decision you are muddling over. You can always learn something new."
About Harris Allied
Harris Allied provides premier executive search, technology and quant analyst placement services to the financial services, professional services, consumer goods, digital media and tech industries. The firm represents clients who are at a variety of growth stages: from tech start-ups to established industry leaders. Harris Allied's client-centric approach allows the firm to objectively assess the strengths of qualified candidates and thoughtfully match them with the right opportunities. For more information visit http://www.harrisallied.com. To view Harris Allied's corporate video, "For Each of Us, It Starts with a Moment," visit http://www.youtube.com/harrisallied.