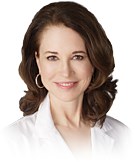 You also always want to protect your skin with antioxidants, a Vitamin A cream, and a sunscreen.
Seattle, WA (PRWEB) September 27, 2013
Dr. Brandith Irwin informs patients with up to date news in skin care and anti-aging on her website, SkinTour.com. In her latest video, Dr. Irwin discussed skin care products worth using daily.
"There are so many skin care products available to consumers. I recommend people create a basic regimen to protect their skin from aging and environmental factors. You want to use a great cleanser and moisturizer daily. You also always want to protect your skin with antioxidants, a Vitamin A cream, and a sunscreen."
Today, people are bombarded with an endless amount of skin care product options. In her video, Dr. Irwin suggested keeping things simple with your skin care regimen and focusing on products with quality ingredients. The following are products Dr. Irwin recommended using:
· A great organic cleanser like Eminence Lemon cleanser does not strip away natural oils and works for many skin types.
· Repair creams such as Phloretin CF Gel SkinCeuticals contain 3 antioxidants in one and works well under sunscreen.
· Sunscreens protect you from sun damage 365 days a year. SkinCeuticals Physical Fusion SPF 50 provides excellent protection from the sun.
For most people, using the right products is key. Dr. Irwin explains, "These are the first steps to lead you in taking care of yourself. This self-care creates more self-esteem and a more positive regard which can create a snowball effect."
Unlike most prominent dermatologists, Dr. Irwin has no financial ties to any skin care manufacturer or laser company. She does not sit on any boards, act as a spokesperson, accept any fees, or endorse any line of cosmetics. She is a board-certified dermatologist who practices in Seattle, WA, at the practice she founded, Madison Skin & Laser Center. Additionally, she has published multiple anti-aging books, the most recent titled, "The Surgery-Free Makeover: All You Need To Know For Great Skin And A Younger Face."
Skintour.com has quickly become a highly sought out source for cosmetic dermatology and skincare product information for women on the Internet. Serving as an unbiased skincare and beauty resource, dermatologist Dr. Brandith Irwin not only provides women with expert articles on cosmetic treatments and skincare product information, she also answers questions from users to help them get the most out of their skincare treatments. For more information from Dr. Irwin visit http://www.SkinTour.com.