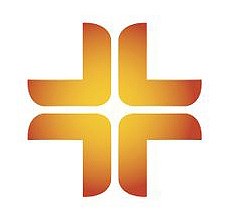 Employers are looking for applicants with specific industry background, knowledge, training, and skills. - Colleen LaRose, President and CEO, North East Regional Employment and Training Association
Upper Black Eddy, PA (PRWEB) September 03, 2013
Labor Day was not a celebration for those who find themselves out of work. Getting a job at all in the current labor market is tough, but obtaining an employment opportunity in a particular industry in which one wishes to work can be nearly impossible these days. However, that is about to change for jobseekers in the northeastern US.
On September 12th, jobseeking professionals who have a background or interest in Banking, Real Estate, Insurance or Finance and employers, and who have opportunities for employment in these fields, will converge at the Holiday Inn in Clinton, NJ from 1-5 p.m.
"While we expected jobseekers to come to the career fairs from about a one hour radius, we were surprised to learn that jobseekers will be coming to the first event in central New Jersey from about a three hour radius! Jobseekers from as far away as Fairfield, CT, Baltimore, MD, and Lancaster, PA are calling and planning to attend this event in Clinton, NJ on September 12th for the Banking, Real Estate, Insurance and Finance professionals," exclaimed Colleen LaRose, President and CEO of the North East Regional Employment and Training Association (NERETA). She continued, "We are also excited that we are attracting a number of prestigious employers as well, such as Prudential, Morgan Stanley, Unity Bank, Northwestern Mutual, NY Life and Farmers Insurance."
LaRose continued, "As workforce development professionals, the North East Regional Employment and Training Association is proud to be hosting these industry-focused career fair events and we are gratified to see the positive response we are getting from employers and jobseekers. Traditional career fairs where all types of employers and all types of jobseekers merge just doesn't make a lot of sense in today's economy when there are so many people looking for work," LaRose explained. "For the few job openings that employers have available, employers are looking for applicants with specific industry background, knowledge, training, and skills. Likewise, jobseekers need to position themselves not as 'desperate and willing to take anything' but as thoughtful candidates having the specific industry interest, training, knowledge and skills that employers are looking for. Breaking up the career fairs by industry sector just makes sense for employers and jobseekers to demonstrate the best they each have to offer the other, and clearly this is resonating."
The career fair in Clinton, NJ is the first in a series of three career fairs focused on the Banking, Real Estate, Insurance and Finance industries planned for the month of September. The other two career fairs with this industry focus are being held in Springfield, MA on September 19th and in Richmond, VA on September 26th.
Each month, a different industry sector will be focused on and three career fairs are planned to be held throughout the northeastern US to promote that industry.
"This is a great way for jobseekers, many whom may have been out of their chosen field for years now, to get back in touch with what is going on in their industry," said LaRose. "These career fairs are almost 'mini-industry conferences' that help jobseekers re-engage with their industry, providing them a chance to better understand the current state of their industry in the northeastern US."
Free resume writing and job coaching assistance is being offered to jobseekers who attend these career fairs. Additionally, jobseekers and employers are encouraged to dialogue through Linked In groups that have been set up by industry sector.
LaRose concluded, "We are proud to be working on this initiative with the Northeastern Economic Developers Association who is helping us to identify the best locations to hold these career fairs based on each of the industries' demands for workers throughout the northeastern US. We are also working with the public workforce system and private workforce development organizations in each state to help identify jobseekers and employers who would benefit from attending these industry focused career fairs."
Information about locations for the events can be found at http://www.neretacareerfairs.org.
Industry sectors to be focused on in the coming year are:
Banking, Real Estate, Insurance, Finance - September
Transportation and Logistics - October
Food and Agriculture - November
Manufacturing and Advanced Manufacturing - December
Hospitality/Recreation - January
Energy/Utilities/Telecom - February
Construction/Green Technologies- March
Media, Arts and Fashion - April
Public Service/Legal/Non-profit/Education - May
Bio-tech/Life Sciences - June
Healthcare - July
Computers/IT/Engineering - August
The North East Regional Employment and Training Association (http://www.nereta.org) connects workforce investment boards and their stakeholders in the northeast. In addition to the career fairs, the organization conducts professional development seminars and webinars for workforce development professionals and facilitates several workforce development oriented Linked in groups.