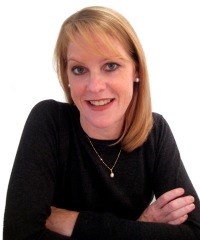 We designed this infographic to answer the most frequent question we get from online business owners: "What legals does my website need?"
Sydney, Australia (PRWEB) September 04, 2013
Legal123, provider of online legal templates, recently released an infographic explaining what legal notices every website should have. Using the graphic, the company helps ease the concern frequently expressed by online business owners and individuals with websites: "What legals should my website have?"
Below are the six areas website owners need to address to be legally compliant.
1. Contact form. Businesses with online contact forms may be collecting 'personal' information from visitors, for example, their email address. If a website has a contact form, that business needs a Privacy Policy somewhere on their site.
2. Information or advice. If a website provides either information or advice to visitors, the website needs a Disclaimer. This will absolve its owner of liability for the results of misusing that information or advice.
3. Goods or services. If a business sells goods or services through their website, then a Terms & Conditions statement is needed. Website owners should ensure that these Terms & Conditions include policies related to returns, warranties and shipping - and comply with local consumer law.
4. Advertising. If a website actively accepts advertising (not just Google Adsense), Terms of Use should be provided for any advertisers who might participate.
5. Outside contributors. If third-party bloggers or other contributors regularly provide content or comments to a website, this should be covered in a Terms of Use too.
6. Third-party marketers. If a website allows third-party marketers to access its subscriber list for marketing purposes, each subscriber should be given the opportunity to opt-in or opt-out using an Active Release form.
Legal123 provides a full suite of online legal forms to help protect website owners and online businesses. To make things even easier, the company provides an Online Business Package that includes the three most common legal notices required: Privacy Policy, Website Disclaimer and Terms & Conditions. Business owners just input their website name, company name, address, etc. and the information is automatically added to all three forms at once.
In addition to the above-mentioned forms, Legal123 also offers templates for Copyright Infringement Notices and contracts to hire both app and website developers. For those who provide these services, the company also has Contractor Agreements and licenses to use their templates commercially.
Legal123 provides telephone support to answer any customer questions. They can also conduct a complete review on a business's website to ensure it's legally compliant. Several free 'how to' guides are available on the website, including How to set up an online business, How to structure an app business, How to write a Letter of Demand, etc. All are designed to help Australian online business owners grow their business, while at the same time be legally compliant.
To view Legal123's online business infographic, visit Legal123