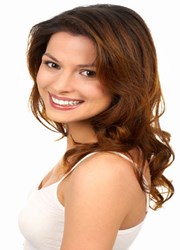 Los Angeles, California (PRWEB) September 02, 2013
MillionaireMatch.com, the original and largest millionaire dating site, is releasing research into divorce statistics among its members. The research shows that one in ten American members on MillionaireMatch.com is divorced. Of the 10.22 percent of divorcees, 7.29 percent are females and 2.92 percent are males. This compares with a divorce rate of 7.68 percent among Canadian members on MillionaireMatch, 4.74 percent of all U.K. Members and 4.6 percent of Australian members.
Before figuring out why divorced people have such a high rate among all U.S. members on MillionaireMatch.com, it is necessary to know that over 85 percent people on MillionaireMatch are from United States. Also a study on americanthinker.com, "Divorce Rates Threaten Marriage More Than a DOMA Repeal" shows that the American divorce rate continues to be above 50 percent. With the first marriage experience showing a success rate of 40%~50% and subsequent marriage success rates offer diminishing returns.
Besides, it is obviously shown in the research that divorced females outnumber divorced males on MillionaireMatch.com. Of all American divorced people on MillionaireMatch, 7.29 percent are females and only 2.92 percent are males. Among all Canadian divorced members, 5.68 percent are females and 1.99 percent are males. And the number of divorced females which is about 3.38 percent far exceeds divorced males which are 1.21 percent of all Australians on MillionaireMatch. And almost predictably, UK divorced males are only 1.31 percent while divorced females are 3.43 percent.
"Divorced women and men are more mature. They failed in their marriage, but they are here now. They know how to cherish another person when they get a second chance," said Jeffery Z, the Marketing Manager of MillionaireMatch.com. "Compared with others, people who are divorced are serious about relationships. From them, people can see something special, which makes them even more popular."
About MillionaireMatch.com
MillionaireMatch.com is a millionaire dating site which has brought together successful singles for over 12 years. There are millions of people coming here every day including CEOs, pro athletes, doctors, lawyers, investors, entrepreneurs, beauty queens, fitness models and Hollywood celebrities, just to name a few. Voted as "Best of the Web" by Forbes.com.