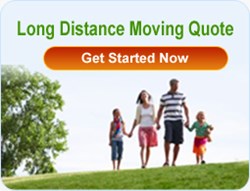 Basically, in order to choose the best moving company that fits a budget, several quotes are needed for comparison.
(PRWEB) September 08, 2013
With the objective of serving customers, LongDistanceMovingCompanies.com recently added tips and guidelines on international moving for all clients in the United States of America. Everyone knows that international moving requires good planning, and this is not something that can be done at the last minute; it is a much more complicated process. These tips and guidelines are published for customers to have a stress free moving experience.
According to LongDistanceMovingCompanies.com, as a mover, you need to find a professional international moving company that has been in the business for some time and has already established a good reputation. It also has to be confirmed that they are capable of transporting goods or possessions securely and quickly across international borders. In order to succeed, planning is really important and customers need to lay out a step-by-step plan and also prepare a back-up plan. LongDistanceMovingCompanies.com emphasized the importance of planning and research in choosing the best moving service as possible.
http://www.LongDistanceMovingCompanies.com has also shared the advantages of getting free international moving quotes from different moving companies. Basically, in order to choose the best moving company that fits a budget, several quotes are needed for comparison. LongDistanceMovingCompanies.com also explains what an ideal quote includes and how to request this moving estimate.
Furthermore, they also included the different types of international moving services that moving companies can offer. There are several, but the two main types are full service relocation and self service; or basic moving and transportation service.
LongDistanceMovingCompanies.com can help with finding these types of moving service companies for customers.
LongDistanceMovingCompanies.com has the biggest database of international moving companies in the USA. Through their website, customers will be able to find a good number of international moving companies. Also available on their site is a moving calculator to obtain free moving estimates from several moving companies.