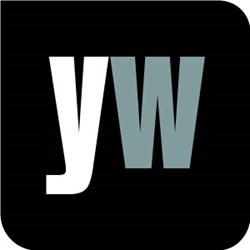 London, UK (PRWEB UK) 11 September 2013
Showcasing her experiences as an adolescent and a successful therapist, Kathleen Keena has penned her first book Adolescent Depression: Outside/In (published by iUniverse), it was announced August 23rd. The new book interweaves first-person narrative with poetry and prose to detail Keena's depression-plagued adolescence and how she overcame it to eventually become an effective practitioner. In the book, Keena writes, "Depression should always be taken seriously. It can be, and is, deadly when a young person despairs of getting better… A supportive circle of family or friends and counseling, education, and psychiatric attention are components of compassionate care. Recovery is possible. You deserve it." (http://www.prweb.com/releases/KathleenKeena/AdolescentDepression/prweb11051354.htm)
Yourwellness Magazine was inspired to take a closer look at teenage depression, and consider how it can often be misinterpreted as regular teenage mood swings. Yourwellness Magazine elucidated, "Teenagers often experience mood swings and emotional ups and downs, due to their hormones. It's because of this that it can often be difficult to diagnose or spot the signs of mental illness. It's important to pay attention to them so as to spot when the symptoms start to affect their school or family life, sleep or eating pattern." (http://www.yourwellness.com/2013/08/is-teen-depression-always-linked-to-other-problems/#sthash.KUNgmwh8.dpuf)
Yourwellness Magazine outlined the common symptoms of teenage depression:
1. Anxiety
2. Feelings of being empty
3. Irritability
4. Feelings of guilt
5. Feelings of hopelessness or pessimism
6. Changes to eating patterns, whether over or under eating
7. Suicidal thoughts or attempts
8. Trouble sleeping or insomnia
Yourwellness Magazine commented that when a patient doesn't respond to treatments as expected, it could be a sign that there is an additional problem to combat. Yourwellness Magazine explained that co-occurrence with mental illnesses and depression in teens isn't uncommon, and there are also other conditions that can occur alongside it, such as anaemia, diabetes, epilepsy and kidney disease.
To find out more, visit the gateway to living well at http://yourwellness.com.