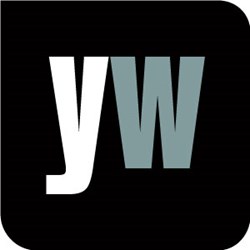 London, UK (PRWEB UK) 13 September 2013
The recipients of the North American Menopause Society (NAMS) 2013 awards were announced August 28th, in recognition of exceptional contributions to menopause research, practice, and education; community service; and media. Among the 51 recipients were Barbara J. DePree, MD, NCMP, who was given the NAMS Menopause Practitioner of the Year Award, and James H. Pickar, MD, FACOG—Bulger, PA, who picked up the NAMS/Thomas B. Clarkson Outstanding Clinical and Basic Science Research Award. NAMS Executive Director Margery L.S. Gass, MD, NCMP, commented, "In honouring these outstanding recipients, the Society strongly confirms its role in encouraging and acknowledging quality care for women and its commitment to nurturing young careers in the field of women's health." (http://phys.org/wire-news/139168423/the-north-american-menopause-society-recognizes-contributions-to.html)
To celebrate the awards, Yourwellness Magazine gave readers ways to keep the brain sharp during menopause. According to Yourwellness Magazine, "Fuzzy thinking during menopause has affected the mental wellbeing of women for years, with almost two-thirds of women reporting forgetfulness and other mental hiccups at this time…this annoying symptom of menopause is real, but, thankfully, that doesn't mean that brain fog has to be a permanent fixture in your life." (http://www.yourwellness.com/2013/03/banish-the-brain-fog-keep-your-mind-sharp-during-menopause/#sthash.0NbqfoA3.dpuf)
Yourwellness Magazine explained that the working memory is the section of the brain that stores everything a person might need to remember in the next few minutes. When this working memory is weak, it doesn't store everything that it needs to and so the simplest of things, such as solving everyday maths problems, food-shopping without a list and paying attention in meetings, can become more of a struggle. Yourwellness Magazine noted that the areas in the brain responsible for controlling working memory are packed with oestrogen receptors, and so menopause – which significantly reduces women's oestrogen levels – leads to brain fog as the receptors often can't adjust fast enough to the shifting hormones.
Yourwellness Magazine outlined four main ways to beat brain fog during menopause:
1. Hormone therapy.
2. Exercise.
3. DHA omega-3 fatty acid.
4. Getting plenty of sleep.
To find out more, visit the gateway to living well at http://yourwellness.com.