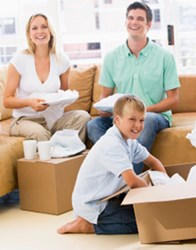 StorageAccess.com only considers movers with many years of experience and specific skill sets. Therefore, customers, who want to save their time and prevent unnecessary moving problems, are advised to take a look at the site for more information
(PRWEB) September 07, 2013
StorageAccess.com understands customers' requirements and is ready to go to any extent to solve moving related hassles. The online platform recently launched by the company is the result of an initiative taken by the top most professionals. The site has been dedicated to the customers who often experience moving hassles because of not having adequate information about the movers. The online site launched by the company is meant to protect customers from the usual as well as unexpected moving hassles. The site is full of useful information that customers can read for a stress free moving experience.
StorageAccess.com offers not only knowledge pertaining to one type of moving process, it has bundles of valuable information about self storage facilities providing companies, tips on how to find the best self storage companies in the country, how to find companies offering assistance with auto transport and to save money on moving supplies. They also have information about reliable truck rental companies and specialty moving companies which can move art, antiques and even pianos. The site is very exciting as it has all the important information that a customer might need when hiring a moving company. The site can help prevent customers from making the common mistakes in relation to selecting a mover.
It is pretty well known that most customers fall for the attractive promises made by the moving companies. They suffer from the unpleasant moving experience because movers with no considerable moving experience fail to meet the customers expectations. http://www.StorageAccess.com has designed the site with the intention of saving customers from unwanted moving problems. Before hiring a moving company, customers can get ideas about the most important aspects related to the different types of moving processes and get advice on how to refrain from making the most common moving mistakes.
StorageAccess.com only considers movers with many years of experience and specific skill sets. Therefore, customers, who want to save their time and prevent unnecessary moving problems, are advised to take a look at the site for more information. According to the company officials, the site design is very simple so customers will have no problem navigating through. Customers looking forward to getting any kind moving related solutions can contact the company experts through the site. After providing all information asked on the site, customers can expect to get advice and list of preferred movers matching the specifications set by them. The professionals from the company say that customers will get only quality information and service from their website as all companies listed have been pre screened and determined to be professional and reliable.