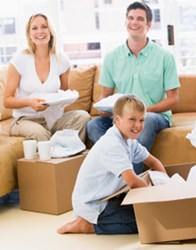 With the help of the new moving guide, StorageAccess.com tells customers how to move in an efficient manner so they can save money and time
(PRWEB) September 09, 2013
StorageAccess.com is constantly updating their site with the most current moving information and tools. In addition to the newly updated moving guide, the have recently added an online free quote estimation system. During a recent interview when the company spokesperson was asked about the new website, he explained how the site works in quite a comprehensive manner. The site has been designed by the top professionals of the organization and comes with the promise of serving customers with their knowledge and subject matter expertise. The site and the newly updated moving guide offer information on how to save time and money on local and international moving. The company itself is a very old player in the moving industry and their top management brings their expertise and knowledge to the table.
During the recent interview, the company representative was found to talk a lot about their new site which is expected to reduce customers' hassles to a great extent. The organization has appointed the best of its professionals to work on the site so none of customers' queries go unanswered. Customers with any kind of moving related problem or requirement are requested to visit StorageAccess.com and get instant advice. The site is extremely user friendly and does not require and specific technical knowledge to navigate. There are many other features available on the site which customers will see once they visit the site.
StorageAccess.com promises to offer value for money services. The site has a newly updated moving guide that addresses almost all of the moving related issues that customers face. Many customers end up hiring the wrong moving company due to misleading information. They suffer from problems like mishandling of the belongings, last minute moving hazards and damage of their goods. These types of problems can be avoided if customers hire only the reputed players with good work history. All of the companies listed on the site are pre screened and all licensing and insurance requirements have been met.
With the help of the new moving guide, StorageAccess.com tells customers how to move in an efficient manner so they can save money and time. The moving guide is useful for any customers and was designed by the experienced professionals. Customers are advised to read the guide so they can understand the things that are most important for moving locally or internationally. Apart from sharing tips on moving processes, the guide also tells customers how to avoid unreliable movers, how to identify the movers who make vague promises and what to check and verify when hiring a moving service provider.
StorageAccess.com can help customers will all types of moving needs. They list many types of companies including full service and self service movers, moving supply companies, truck rental and storage solutions.