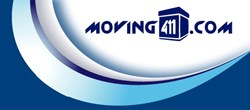 Successful moving can be a pleasant experience for the movers who have taken time to search for relevant information, take all the necessary steps to ensure the process goes smoothly
(PRWEB) September 08, 2013
Moving can be a stressful experience. The experience of customers however depends on the amount of preparation the customer does. Successful moving can be a pleasant experience for the movers who have taken time to search for relevant information, take all the necessary steps to ensure the process goes smoothly. On the other hand, if the customer does little or no preparation before the actual moving date, then they are likely to feel frustrated when the whole process turns sour and stressful. Lack of preparation might result from lack of adequate and relevant information. It is for this reason that Moving411.com published a blog with extensive information and a guide to help customers prepare for moving day..
Reading to understand and use information provided on the website is the first step towards ensuring a successful moving event. This is especially true if the customer has little to no first-hand experience as far as moving companies and moving events are concerned. It is for this reason that Moving411.com is providing an overview of the guide even though customers and potential customers can read the details on the website, Moving411.com.
The blog to be expected to read on the site covers several areas of interest. Since the needs of customers and potential customers vary, the guide is designed to address those variations. With this fact in mind, customers will benefit more from the blog by reading the particular detail areas that will satisfy their pressing moving needs.
The first section of the guide provides valuable advice to readers on how to choose a mover. The steps are well elaborated for better understanding. Another section addresses the steps to follow when customers want to get moving quotes. Since most people fail to plan for their moving event, the section on 'How to Plan for your Move' may come in handy. It will guide customers through the planning phase until moving day. The blog also provides the readers with a moving checklist, a very useful tool in this event. Readers will also get useful moving tips and the rights they are entitled to as customers.
Having realized that most customers hate moving due to the stress associated with it, http://www.Moving411.com has been bringing moving tips, packing tips and even free quotes to customers. For many years, they have been connecting them with the right movers and providing important and relevant information to help any move to be a smooth and easy event.