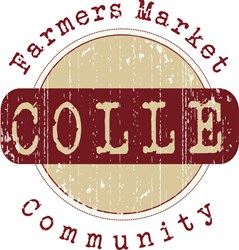 Bohemia, NY (PRWEB) September 05, 2013
Colle Farmers Market, an advocate for local vegetables responds to an article published by the Wall Street Journal detailing ways the organic food industry is starting to lower the costs associated with organic products.
According to the article published by Wall Street Journal on August 23 titled: "The Next Frontier of the Organic Food War: Making It Affordable," several big name organic store brands are attempting to bring low-cost locally grown food and organic produce to consumers.
A representative from Colle Farmers Market says, "At Colle, it's our mission to bring all of our consumers fresh organic local food. We seek to accomplish this by giving organic farmers and natural food producers a national platform. We hope our system will help in the fight to lower organic food costs. Everyone should be able to enjoy good food at affordable prices."
In recent years, organic food has skyrocketed in popularity, the article says. Everyone is jumping on the bandwagon to participate in the trend. The only problem is that organic produce tends to be more expensive than traditionally grown food. However, several organic food stores across the U.S. are starting to figure out new ways to lower the cost of organic foods while still providing the public with fresh organic local vegetables.
The Colle rep says, "While there are many different approaches brands can take to combat the problem of expensive food, the best approach is to help organic farmers. By helping the growers and purchasing directly from the local farmers, they are supporting the organic industry. More farmers will see the value in using organic practices and it could fuel a rise of organic farms. The sale of organic food is expected to increase and experts believe that if the price of organics continues to lower at this steady rate, more organic sellers will begin to flourish."
Colle Farmers Market is an E-Commerce enabled community that is passionate about sustainable consumption and responsible conservation. The Colle movement is dedicated to connecting natural product vendors, organic farmers and all people who are living an organic and natural lifestyle.