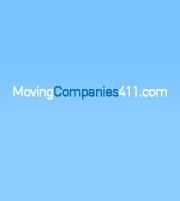 Reading the comprehensive details of the packing guide will provide customers with the necessary information they are seeking.
(PRWEB) September 12, 2013
The professionals at MovingCompanies411.com understand that some of their customers and potential customers may need packing advice and services when preparing for their moving events. The obvious challenge most people will face in such situations is lack of adequate information regarding which moving companies providing packing services and items. Therefore, they have prepared and published a comprehensive guide that their customers and potential customers will find very useful when undertaking searches for moving and packing services. In addition, it can help customers find the best companies for moving supplies.
Reading the comprehensive details of the packing guide will provide customers with the necessary information they are seeking. It is always important to read the fine print, but the information published by MovingCompanies411.com will provide an overview of what might be expected when searching for moving and packing information. In the comprehensive packing guide, the customer will find relevant information relating to moving boxes and supplies estimates. The estimates take into consideration the number of rooms which need to be packed and the relevant supplies needed. The more rooms, the more supplies required. This also applies to the sizes of the boxes to be supplied.
The guide also provides suggestions regarding what is to be put in what size of the boxes supplied. The boxes supplied ranges from small, medium and large boxes. Also, some boxes supplies are specifically designed for use in packing particular items such as picture boxes, dish boxes and boxes for books. The guide also explains that there are some items which can be moved without being packed as they can move just the way they are. Therefore, it is important to take note of the suggestions provided in the packing guide.
One of the most important sections of the packing guide is the one related to moving services offered by different moving companies. Different companies have varied terms and conditions and the customers needs t understand which are included with their services and which are not. MovingCompanies411.com understands there are many issues that arise when moving and they have always tried to provide the most relevant and up to date information for their customers. The new packing guide is evidence of additional assistance which they are offering to current and potential customers. Visit http://www.MovingCompanies411.com for this and more information for easy and smooth moves.