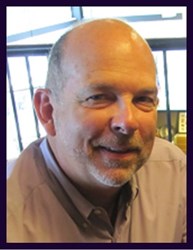 'We all share a single, unapologetic passion: serving food and drinks people love', says Larry Clark, President of Made From Scratch.
Columbus, Ohio (PRWEB) September 04, 2013
Restaurateur, Elizabeth Lessner, decided she couldn't disappointment her most loyal patrons any longer. Almost daily, Lessner had to decline requests to cater functions for customers who frequented her popular Columbus eateries. "I couldn't service the needs of my most loyal customers, which kills me," Lessner, Founder and Owner of Columbus Food League, says. "We just haven't had the man power or space to fully cater our menu at each of our restaurants. And I've had to say the word 'no'. Every time." That is until now.
Ms. Lessner's league of restaurants, including Betty's Fine Food & Spirits, Tip Top Kitchen and Cocktails, Surly Girl Saloon, Jury Room, Dirty Frank's Hot Dog Palace and Grass Skirt Tiki Room will now be offering catering. At first with packages of each restaurant's staple items, eventually expanding to encompass most of the menus, all through a long-time Columbus favorite, Made From Scratch Catering.
"Made From Scratch & Columbus Food League share many of the same traits," says Made From Scratch President, Larry Clark. "Traits like running a business that our employees can be proud of, bettering the community, sourcing local and respecting Mother Earth. And as Liz says best on the Columbus Food League website, 'we all share a single, unapologetic passion: serving food and drinks people love.'"
It appears to be a partnership made in Food Heaven. Lessner and Clark are both former Presidents of the Ohio Restaurant Association. This is where the two first met and formed their longstanding friendship. Recently, all of the Columbus Food League restaurants took home the honors in a local "Best of Columbus Awards" competition, including "Best Bar Food", "Best Quick Lunch" and "Best New Restaurant".
Third-generation-Chef Larry Clark started Made From Scratch in 1983, growing the firm into the well-known fine catering & event design company it is today. Their most recent honors include the Consumers' Choice Award for the 15th year running, Talk of the Town Excellence in Customer Satisfaction Award, WeddingWire Bride's Choice Award and The Knot Best of Weddings Award.
So when you're craving Betty's Meatloaf for your next large gathering, Bacon drizzled with Chocolate Ganache from the Jury Room for your next brunch, Surly Girl's Pollo Ranallo for your upcoming holiday party or an all-beef Vienna hot dog with Sriracha & spicy corn relish served as a late-night snack at your wedding, call the folks at Made From Scratch. They'll make your favorite item from your favorite Columbus Food League restaurant, true-to-recipe, at their zero-waste facility—much like all of the CFL restaurants.
If you'd like more information about this topic, please contact Krysten Phillips, Marketing Director at Made From Scratch, at 614/873-3344 x 103 or kphillips(at)made-from-scratch(dot)com. To enjoy Columbus Food League at your next event, call Selena Vazquez, Catering Director at Made From Scratch, at 614/873-3344 x 143 or svazquez(at)made-from-scratch(dot)com.
About The Consumers' Choice Award®:
Established in 1987, the Consumers' Choice Award® identifies and promotes businesses that deliver customer service excellence. The Consumers' Choice Award® has retained a leading independent research firm to conduct surveys in U.S. cities; Columbus , Atlanta, Dallas, and Houston. The winners are determined by consumers and not by a panel of judges. The survey covers a broad range of categories of interest to both the public and business communities. Its purpose is to publicly identify those establishments that have been voted by consumers as being their choice for excellence. The Consumers' Choice Award®is a most prestigious tribute to local businesses that serve their communities well. The program is encouraged by all levels of government and by business leaders. Find out more about The Consumers' Choice Award® by visiting http://www.consumerschoiceaward.com/