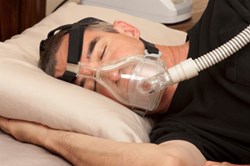 Tubes should be inspected and replaced whenever they show signs of wear or contamination.
Asheville, NC (PRWEB) September 06, 2013
CheapCPAPSupplies.com, an online source for inexpensive CPAP supplies, is doing its part to help consumers offset the price of costly medical supplies. Because of the design and nature of CPAP machines, several of the parts associated with them are disposable. So, even after the initial purchase of the machine, patients are faced with a continuing replacement cost for the disposable parts.
That's why CheapCpapSupplies.com has decided to offer a new sale to its customers: buy any CPAP mask from CheapCPAPSupplies.com, and get tubing and cleaning wipes free. This is a special offer for a limited time from the company that already offers some of the lowest prices anywhere for CPAP supplies.
The Mayo Clinic notes that patients often replace tubes anywhere from one to three months, depending on insurance allowances. However, the bottom line is that tubes should be inspected and replaced whenever they show signs of wear or contamination according to the American Academy of Sleep Medicine. Several other reliable sources recommend a preventative replacement protocol of every thirty days. This standard assures that patients always have clean, dependable tubing and helps to ensure that CPAP users are never without their treatment. Of course, patients may opt to replace tubes sooner if they have had a cold or flu while using the machine or if the tubes have been exposed to extreme heat.
CheapCPAPSupplies.com is offering this sale through September 30, 2013, and invites interested customers to contact them at 866-298-6482 or visit their website, http://www.cheapcpapsupplies.com to discuss how they can help customers determine whether they need replacement costs. And remember, purchasing a new mask now means patients receive free tubing and wipes.