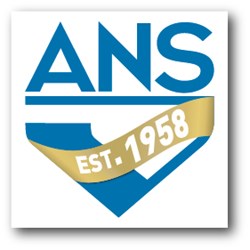 Parents and coaches need to work together with children to ensure the safest playing conditions are being made available to today's youth. Taking simple precautions, such as wearing the proper protective gear, can help increase a child's safety
Morristown,NJ (PRWEB) September 04, 2013
With the school year beginning, kids are enjoying their favorite extracurricular activities, including team sports. Last year over 1 million children visited a hospital emergency room with a sports-related injury. In fact, more than one million children sustain head injuries each year from a sports-related injury, but many who experience mild injuries never even consult with a medical professional after the incident. Knowing what precautions to take can help prevent injuries, including serious brain injuries. Atlantic NeuroSurgical Specialists (ANS), New Jersey's largest private neurosurgical practice provides information on preventing and recognizing Traumatic Brain Injuries (TBI).
"TBI's are one of the most common conditions neurosurgeons see," notes ANS neurosurgeon, Dr. Brian Beyerl. "Parents and coaches need to work together with children to ensure the safest playing conditions are being made available to today's youth. Taking simple precautions, such as wearing the proper protective gear, can help increase a child's safety." Dr. Beyerl suggests some preventative measures and how to identify symptoms of TBI:
Preventative Tips

Make sure coaches are teaching the proper technique.
Check playing equipment routinely for wear or tear.
In contact sports, wear a protective mouth guard (must cover all teeth). The mouth guard can act as a shock absorber, if hit in an upward motion.
Strengthening neck muscles when conditioning can help to increase the force required to cause injury, i.e. concussion.
Appropriate protective gear must be worn to protect the head and neck; almost every sport has something that can be worn.
Recognizing the Symptoms

Any clear fluid or blood coming from the ears or nose
Swelling of the scalp
Severe headaches
Vomiting that occurs three or more times
Blurred Vision and/or dilated, unequal size of pupils
Dizziness or inability to balance properly
Incapable of responding to others, semi comatose state
Paralysis or difficulty in moving body parts
Body numbness or tingling sensation
Ringing in the ears, changes in hearing quality
Getting Back to the Game
"When dealing with a TBI, it is very important to make sure that that the injury is fully healed before returning to play," states fellow ANS neurosurgeon, Jonathan Baskin, MD. "There should be an open line of communication among the physician, athletic trainer, parent and athlete to prevent risk of further injury. Even if the patient is feeling 100 percent recovered, it is recommended he/she pass the appropriate physical before jumping back into the game." Understanding the severity of a TBI can decrease sports related injuries dramatically.
ANS evaluates patients with new and lingering head trauma symptoms. For more information or to schedule an appointment visit http://www.ansdocs.com or call 973.285.7800. Don't let insurance come before your health. ANS sees all patients.