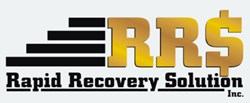 Bohemia, NY (PRWEB) September 01, 2013
Rapid Recovery Solution, Inc. is reacting to the development that some lenders are now examining an applicants' Facebook friends before approving credit.
According to an August 27 article from Mother Jones titled "Your Facebook Friends Could Soon Prevent You From Getting a Loan," tech startup Lenddo and German firm Kreditech are mining the social media profiles of potential borrowers. The theory behind this controversial strategy is basic guilt by association: having friends that have a history of defaulting on loans makes one a potential credit risk. The more digital interaction the applicant has with financially irresponsible friends, the less likely he/she is of obtaining a desired loan.
While still in the beta phase, Lenddo is trying out this approach in smaller international markets, like Columbia, Poland, Mexico and the Philippines, and is targeting mainly middle class citizens. If successful, social media investigation is likely to reach Lenddo's latest ventures in Russia, Australia, Argentina and the Czech Republic.
John Monderine, CEO of collection services company RRS, weighs in on this news. "Social media has become an essential tool in many industries, and it was just a matter of time for it to reach the loan business. This should inspire the public to become even more responsible with their online interactions." Monderine provides additional insight. "This new strategy has implications for commercial collection agencies. It reminds us that we have to remain cognizant of all trends in loan distribution as they develop. We can then advice clients on how to optimize their chances of receiving funds."
Founded in 2006, Rapid Recovery Solution, Inc. is headquartered at the highest point of beautiful Long Island. Rapid Recovery Collection Agency is committed to recovering your funds. We believe that every debtor has the ability to pay if motivated correctly. We DO NOT alienate the debtors; we attempt to align with them and offer a number of ways to resolve not only your debt but also all their debts.
#####