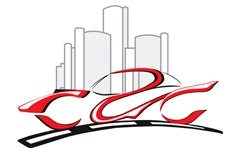 Our goal is to offer customers a complete line of products for their restoration needs
Detroit, MI (PRWEB) September 03, 2013
Classic 2 Current Fabrication is now offering more than 30,000 new replacement auto body panels from many of the market's top manufacturers and distributors. The recent inventory addition underlines Classic 2 Current's position as the leading and most comprehensive provider of replacement body panels.
"We pride ourselves in offering one-of-a-kind, well-constructed products and providing top- notch customer service," said Michael Laiacono, owner of Classic 2 Current. "Our goal is to offer customers a complete line of products for their restoration and crash repair panel needs at the best price point possible which we achieve by purchasing our panels directly from suppliers."
Known for their widespread selection of replacement auto body panels including rust repair panels, replacement floor pans, rocker panels, trunk panels and trunk extensions for many of the forgotten car models, Classic 2 Current offers a wide selection at extremely competitive prices. Car parts are manufactured by Classic 2 Current right here in the United States—a rarity in the car industry today.
A flat rate shipping fee applies to all purchases shipping trunk freight ($130) no matter how many items a customer orders.
For more information on Classic 2 Current inventory call (313) 534-2886 and check out our blog for the latest in industry trends and restoration tips.
About Classic 2 Current Fabrication:
Headquartered outside of Detroit, Michigan, Classic 2 Current Fabrication is the market's most trusted manufacturer and distributor of replacement auto body panels. Everything is manufactured in the United States and provides a wide selection of hard-to-find floor pans, quarter panels, toe boards, rocker panels, trunk extensions and more for both classic and current vehicles. Classic 2 Current Fabrication is the only source for most products that are listed on our website.
Classic 2 Current specializes in many different makes and models such as Alfa Romeo, Bronco, Buick, Cadillac, Cherokee, Chevy, Chrysler, Dart, Desoto, Dodge, Fairlane, Falcon, Fiat, Ford, Frazer, Galaxie, GMC, Henry J, Hudson, Jeep, MG, Nash, Oldsmobile, Packard, Plymouth, Pontiac, Studebaker, Thunderbird, Triumph, Valiant, Wrangler and many more. The parts are manufactured using 18 gauge automotive steel, and are guaranteed to fit the appropriate make and models with minimum modifications needed. They offer over 10,000 new parts from many of the market's best manufacturers and suppliers and can guarantee the lowest price for the highest quality replacement panels available on the market for your car restoration needs.