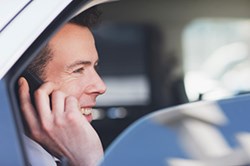 For celebrities, the need for spiritual guidance can be deep and intense.
Langhorne, PA (PRWEB) September 10, 2013
Sure, the popular psychic service provider is called "Hollywood Psychics." But does that mean the psychics on the service actually do readings for Hollywood celebrities? Turns out, the answer is: Yes!
According to a survey of 90 psychics on the Hollywood Psychics service conducted in August 2013, over 70% have done readings for celebrities including big Hollywood stars, politicians, or local radio, TV or sports personalities.
So what's it like giving a reading to a celebrity vs. a "normal" person? Only 22% of the psychics surveyed said it was very different to read for someone famous. "They are human just like we are," stated Psychic Charlene. "We are all the same," concurred Psychic Yvy. "Some of us just stand out differently and have a bigger audience," she continued, adding that "audiences exist both in this dimension and in others."
Speaking of which, Psychic Amethyst noted that in readings for celebrities she finds "there is greater intensity and more Guides and information to sort and explain." Similarly, Psychic Kara has found that for celebrities "the need for spiritual guidance can be deep and intense, as they have to face rejection, self-doubt, humiliations and failures on a grand scale."
Many of the psychics who have read for celebrities noted that their famous clients tend to ask a lot about career choices and about whether they can trust the fawning admirers around them. "We all have concerns around love, relationships, family, and career," said Psychic Margie. "The one difference I see is that celebrities can feel more vulnerable as to who they can trust in business relationships." In this sense, as Margie sees it, "celebrity is a double edged sword."
One hunch confirmed by the recent survey is that psychic readings are increasingly becoming a regular part of many people's health and wellness routines – and that includes celebrities. "Everyone needs a pep talk now and then!" said Psychic Carlin.
****
About Hollywood Psychics:
Hollywood Psychics is an established provider of psychic readings by phone and online chat, appealing to a young professional demographic. Hollywood Psychics experts specialize in astrology, horoscopes, numerology, tarot cards, clairvoyant readings, and many other psychic disciplines. Hollywood Psychics believes in its community of authentic psychics and stands behind the authentic psychic readings they deliver to clients. Visit them online at http://www.hollywoodpsychics.com.
For more information, contact:
Maryanne Fiedler, Marketing Director
maryanne(at)hollywoodpsychics(dot)com
215-953-8568