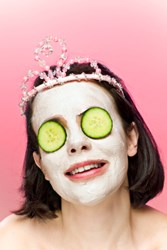 When I walk into my office feeling put together, I perform better. The more I take care of myself, the more I put into taking care of everything else!
(PRWEB) September 03, 2013
The phrase high maintenance was originally coined to describe a woman who lived in a different time than the present woman. Previously, a woman may have worn makeup or teased her hair to please a man, or to compensate for lacking in the intellectual department. Now a woman has the ability and access to a plethora of beauty products and her own income to purchase them as desired. Why should it be considered offensive that a woman chooses to spend hard earned money on the purchase of products to improve self appearance and uplift spirits? As women, is the goal to empower one another, or to make said high maintenance peers feel ashamed of taking self image into their own able hands?
TheBeautyPlace.com wants people to open their minds to the notion that a woman who wakes up an extra 15, 30, or even 60 minutes before absolutely necessary to add to her appearance is a respectable woman. This same woman who is a full time employee, wife, mother, confidant, fitness buff, and part time chef and maid, who adds additional time to also look great carrying out her responsibilities, is someone worth worshiping.
Let's bow down to the woman considered high maintenance.