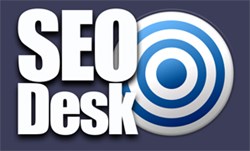 (PRWEB UK) 3 September 2013
Bling King, one of the UK's leading retailers for hip hop and rap jewellery, is pleased to announce a business partnership with SEODesk. This new relationship will see SEODesk take responsibility for online content and commercial communications for the fashion company. Both organisations look forward to utilising their individual strengths to raise awareness about the range of products provided by Bling King.
Bling King was established 8 years ago, and the company has built its reputation and product range in the intervening years. Born from a desire to get the latest in hip hop and rap fashion, Bling King is now regarded as one of the leading retailers of urban bling and stylish hip hop jewellery. In the UK, the popularity of urban, rap and hip hop music remains strong. This has helped the company to expand their services in recent years and is now in a position to expand their customer base even further. This is why Bling King has turned to SEODesk for assistance in creating awareness of their entire product line.
SEODesk is regarded as one the top UK companies with respect to providing consistent and quality search engine results. The firm has worked with companies from industries, helping them to achieve a high quality first page placing on the top search engines. It is this kind of result that Bling King is aiming to achieve, and they are confident that the experience and knowledge of SEODesk will help to achieve a similar outcome.
As well as providing a broad range of hip hop jewellery pieces, Bling King offers a wide range of urban and rap accessories. The company offers a wide range of hip hop watches, which are suitable for every taste. Whether the customer is looking for a stylish and understated time-piece or something which grabs the attention, Bling King can deliver.
The company is also at the forefront of grillz distribution in the UK. Grillz are a piece of jewellery that is worn over teeth, creating a remarkable impact for the wearer. This style of jewellery is extremely popular in the hip hop community, and Bling King offers the most comprehensive collection of grillz in the UK. With the support of SEODesk, Bling King is confident of increasing awareness about all of the products they provide to UK hip hop and rap fans.
About Bling King:
Bling King was established 8 years ago with the goal of providing an extensive range of hip hop and urban jewellery. Fashion trends may come and go, but the music of rap and hip hop has remained popular in the UK and around the world. This means that the fashion of these musical genres has remained in style, helping Bling King to grow in size and stature over the years. When it comes to finding the most comprehensive collection of hip hop watches and jewellery, Bling king cannot be beaten.