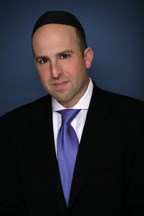 New York, New York (PRWEB) September 10, 2013
GFI Insurance Brokerage, Inc. is proud to announce that Executive Vice President, Benefits Division, Aaron Rosenfeld, has been selected for Business Insurance's 40 Under 40 Regional Broker Leader Award for the Northeast Region. Aaron was selected by a panel of senior editors who considered various criteria, including recent professional achievements in the insurance industry, influence on the marketplace and contributions to their community.
"I'm truly honored to be recognized by Business Insurance magazine with this award," said Aaron Rosenfeld. "In a highly competitive industry like ours, it's nice to know that your hard work and professional accomplishments have not gone unnoticed."
Aaron currently oversees the company's Employee Benefits division at GFI. Among Aaron's accomplishments includes the company's overall profit revenue increasing a steady 15% annually as well as their election to Oxford's Million Dollar Club and receipt of Oxford's Platinum Broker award.
"Aaron's has been instrumental in the growth of GFI Insurance Brokerage over the past fifteen years," said Brian Gross, President of GFI Insurance Brokerage. "His team plays an essential role in advising our clients in healthcare reform during a time of turmoil for the industry. They have truly represented GFI's service-focused business model by providing companies with continuous guidance on the most up-to-date reform happenings."
Aaron will be presented the 40 under 40 award at a luncheon at Manhattan's Craft Restaurant on September 18th.