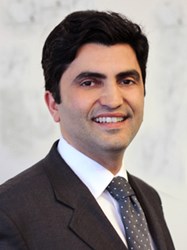 I want my patients to look natural, not plastic, not pulled tight, or worked on.
Beverly Hills, CA (PRWEB) September 03, 2013
An article published August 25, 2013, on Asia News Network claims that the number of people seeking plastic surgery in China is growing rapidly and that many people are suffering from plastic surgery addiction, as well as disfigurement from seeking too many procedures from unqualified surgeons. Well-known facial plastic and reconstructive surgeon Babak Azizzadeh, MD, FACS, in Beverly Hills warns of the risks involved in seeking treatment from inexperienced practitioners.
"It is important that patients who are considering plastic surgery in any country do thorough research on the physician. You want a highly trained, experienced plastic surgeon who has a successful track record. There are just far too many risks involved if a surgeon is inexperienced," commented Dr. Azizzadeh.
While a majority of the Chinese population once looked down on modifying the body in any way, this mindset is apparently changing. More and more Chinese women struggling with low self-esteem are seeking improvement through surgery, and a large percentage of this population is becoming addicted to plastic surgery procedures.
"As a facial plastic surgeon, I obviously perform plastic surgery procedures daily, but it is important that the surgeon knows whether or not the patient is undergoing the procedure for the right reasons. It is also the responsibility of a good physician to know when a patient needs to stop and not to treat someone who has had too many procedures already," said Dr. Babak Azizzadeh, top Beverly Hills facial plastic and reconstructive surgeon.
Dr. Azizzadeh is known for his minimally invasive surgical techniques and his natural-looking results. He believes that patients should never look like they have had work done; rather they should look refreshed and rejuvenated. Through subtle changes and innovative surgical techniques, his patients experience wonderful natural-looking results.
"I want my patients to look natural, not plastic, not pulled tight, or worked on. The happiest facial plastic surgery patients are those who opt for subtle rather than dramatic change and who are having the procedure for themselves and not because of peer or societal pressure. I also encourage any patient who has had an unsuccessful facial plastic surgery procedure to immediately seek further treatment from an experienced facial plastic and reconstructive surgeon," said Dr. Azizzadeh.
Dr. Azizzadeh is the author of five bestselling books, including the popular consumer guidebook "Beverly Hills Beauty Secrets." He was recognized as a Beauty Expert in 2012, and has been featured in popular media outlets such as Entertainment Tonight, The Doctors, LA Times and the NY Times for his facial plastic and reconstructive surgery expertise. Dr. Azizzadeh serves on the Physician Advisory Board of Sanofi-Aventis, Mysoscience, Mentor, and SkinMedica, and was awarded the RealSelf Top Botox Experts Award in 2011.
Contact Dr. Azizzadeh at the CENTER for Advanced Facial Plastic Surgery by calling (310) 657-2203.