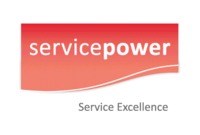 Reston, VA (PRWEB) September 03, 2013
ServicePower, a market leader in field management, is pleased to announce that it has executed an expanded contract for its ServiceOperations software with a leading international insurance organization. The five year contract, in support of its retail and manufacturing warranty business, is expected to deliver minimum revenues over the period of $1.5m in North America, with further business opportunity around the globe. The contract confirms the client's confidence in ServicePower's products and ability to facilitate its client commitments.
The client serves commercial, institutional, and individual customers internationally, providing a variety of products and services, including property, casualty and life insurance as well as retirement services in the United States.
The client has extended its contract with ServicePower for use of the ServiceOperations software platform to manage electronic dispatch, claims validation and payment processing for warranty and service contract jobs dispatched to third party networks within North America. The client has also contracted for ServiceStats, ServicePower's business intelligence software for use in managing its field service operation and ServiceOutsourcing, which provides supplementary network coverage. The global contract facilitates utilization of the platform across its affiliates outside of North America.
Marne Martin, interim CEO of ServicePower, commented, "This global leading insurance client is a strategic partner with whom we are delighted to continue and strengthen our relationship. Our ServiceOperations platform enables it to better manage field services, managing costs and margin requirements, while exceeding customer expectations. The contract also provides new, key platform functionality to better assist its retail clients in managing warranty claims, across product categories."