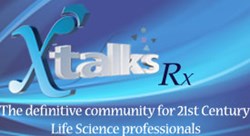 Toronto, Canada (PRWEB) September 04, 2013
Process Analytical Technology (PAT) is a reality for the pharmaceutical and life science industries. In-process data and data analysis tools significantly improve process understanding and control, ensuring quality and reducing the risk of non-compliant products.
To properly implement PAT, you need more than just supporting tools. You need software that intelligently interprets and interconnects data generated by these quality tools.
This webinar will include valid examples for using SIPAT — a new software solution — in Biologics and API; going from batch production on a single unit operation to complete batch production lines, including continuous manufacturing.
Pharmaceutical and life science companies may now gather in-depth process understanding, release products in real time and further develop processes based on "Quality by Design" (QbD) principles and manufacture "right-first-time."
For more information about this event or to register, visit: http://xtalks.com/pharma-manufacturing-PAT-QbD-2.ashx.
Xtalks, powered by Honeycomb Worldwide Inc., is a leading provider of educational webinars to the global Life Sciences community. Every year thousands of industry practitioners turn to Xtalks for access to quality content. Xtalks helps Life Science professionals stay current with industry developments, trends and regulations. Xtalks webinars also provide perspectives on key issues from top industry thought leaders and service providers.
To learn more about Xtalks visit ttp://xtalks.com/ContactUs.ashx.
Contact:
Karen Lim (416) 977-6555 ext 227
clientservices(at)xtalks(dot)com