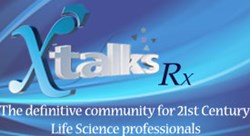 Optimal decision making in healthcare requires the ability to make accurate forecasts of the consequences of various clinical or policy options
Toronto, Canada (PRWEB) September 05, 2013
Optimal decision-making in healthcare requires the ability to make accurate forecasts of the consequences of various clinical or policy options. In a previous webinar, Dr. Mark Roberts briefly discussed ARCHeS, an online interface to the Archimedes Model. In a new webinar, experts will fully explore the Archimedes Model, a full-scale, clinically validated simulation model of health and healthcare that uses advanced methods of mathematics, computing, and data systems to forecast health and costs for different interventions on populations of interest.
On September 19, Roshan Shah, manager of client services, and Dr. Badri Rengarajan, medical director at Archimedes, will demonstrate how the ARCHeS interface can be used to inform health policy decision making by government officials at the federal and state levels. They will address the following items in terms of their impact on health, quality of life, and medical costs:

Prioritization of healthcare prevention activities
Identification of wellness programs
Comparison of supplemental care management guidelines
COMPLIMENTARY SOFTWARE: Through the support of the Robert Wood Johnson Foundation, participants that register by September 15 with a .gov or .mil email address will receive a complimentary five-week, full-access evaluation license of all ARCHeS components.
For more information about this event or to register, visit: http://xtalks.com/government-healthcare-simulations.ashx.
Xtalks, powered by Honeycomb Worldwide Inc., is a leading provider of educational webinars to the global Life Sciences community. Every year thousands of industry practitioners turn to Xtalks for access to quality content. Xtalks helps Life Science professionals stay current with industry developments, trends and regulations. Xtalks webinars also provide perspectives on key issues from top industry thought leaders and service providers.
To learn more about Xtalks visit http://xtalks.com/ContactUs.ashx.
Contact:
Karen Lim (416) 977-6555 ext 227
clientservices(at)xtalks(dot)com